Where to buy glass crusher? How much is it for 50 tons per hour?
author:dahua time:2021-01-15
What kind of crusher equipment is used to break glass? Double stage crusher, hammer crusher, and roller crusher is available, different types of different prices. One of these devices favored by users is the hammer crusher, cheap price and one time crushing. This paper introduces the glass crusher manufacturers and equipment prices in detail.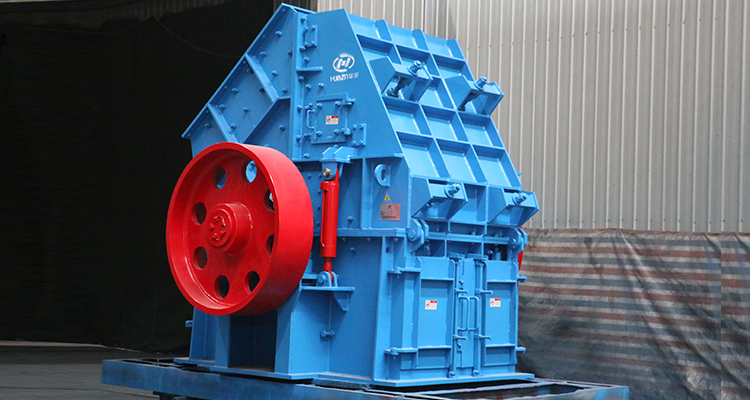 I. How much is a glass crusher that produces 50 tons per hour?
How much is a glass crusher that produces 50 tons per hour? There are two different models of 50 tons glass crusher:
Model 1: PC1000*800
The production capacity is between 15-50t/h, and the main motor power is 8P, 75KW.
Model 2: PC1000*1000
Production capacity: 18-55t/h, main motor power is 8P, 90KW.
The above small hammer glass crusher can meet the production demand of 50 t/h. Users can choose according to the motor power, own production needs, at the same time can click on the online consultation, we can design more reasonable glass crusher according to the user's production environment, and material needs.
II. What are the advantages of "hammer crusher" for glass crushing?
Hammer crusher has the characteristics of simple structure, large crushing ratio, suitable for coal, cement, building materials and other industries.
1. Small size, low cost: the hammer crusher is small, easy to move, low price, and the broken glass powder sells at a high profit.
2. Small power, less energy consumption: hammer crusher power is small, although the output is not high, it is fully enough for users to use. The machine has less wearing parts, easy for maintenance.
3. Uniform discharging and tidy grain shape: no screen is used to grate the bottom, which has no requirement on material moisture content. The discharging particle size is uniform and the grain shape is tidy.
III. Glass hammer crusher manufacturers
Luoyang Dahua is a large enterprise with 40 years history, the production quality of glass crusher is excellent, obtain the user's unanimous praise, exported to more than 160 countries and regions at home and abroad, the glass crusher produced by Luoyang Dahua is cost-effective, there are reasons:
1. Factory direct sales, reducing the price difference between agents by 10%;
2. Raw materials are cheap, crusher manufacturer has its own production technology,without any help;
3. Low production cost and cheap labor force in Henan result in low comprehensive cost.