Which Factors cause the Sand Maker Appearing Abnormal Sound?
author:dahua time:2018-08-21
Sand making production line is a series of production process formed by several different types of crushing equipments. Sand maker plays an important role in the whole production line. During normal production, there are some reasons that cause the sand maker appearing abnormal sound. Which factors cause the sand maker appearing abnormal sound?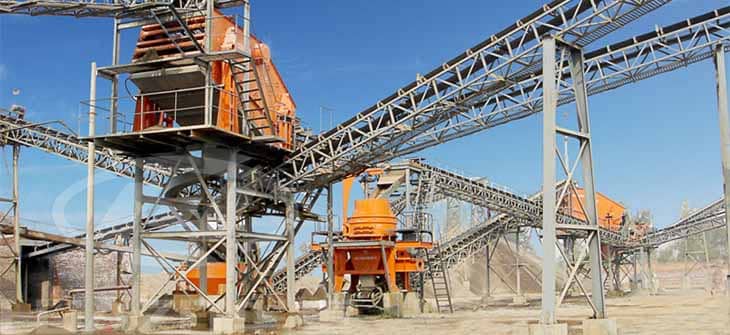 1. The thickness of seamless steel tube used for roller is not uniform, which produces strong centrifugal force and makes the roller eccentric seriously, causing abnormal sound;
2. Decentration of coupling's two spindles causes the abnormal sound. When the noise appears, should adjust the reducer position to prevent the input axis of reducer breaking;
3. The damaged bearing makes the redirection roll and drive roll generating abnormal sound.
Luoyang Dahua can design various scale of stone production line, limestone sand production line, cobblestone sand production line, granite production line and so one. All these production line has high degree automation, low production cost, high working efficiency and good particle shape. We also provide full service from before sale to after sale, try to customize the most reasonable and most economical sand production line. For more information, please contact [email protected] or Skype: Crusher Dahua.