Why You choose Dahua HPY Multi-cylinder Hydraulic Cone Crusher?
author:dahua time:2019-05-29
There are many kinds and cone crusher machine in the market, why you choose Dahua HPY multi-cylinder hydraulic cone crusher?
Luoyang Dahua HPY multi-cylinder hydraulic cone crusher has two types for option, standard type and short-head type. The cone crusher can be used for medium and fine crushing of cobble, granite, and limestone, etc. It has large crushing ratio, low power consumption, better particle shape, easy operation and maintenance.
1. HPY multi-cylinder hydraulic cone crusher has a bidirectional iron release hydraulic cylinder, which can let the iron through the crushing chamber to ensure the continuous operation of the cone crusher and high production efficiency.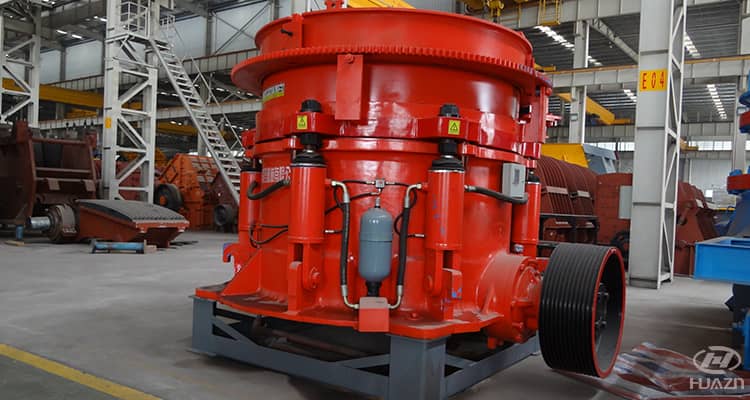 2. With the function of hydraulic chamber cleaning, it can quickly clean up the accumulated materials in the crushing chamber and reduce the labor intensity of workers.
3. Using the lamination crushing principle, compared with single grain crushing, the product grain shape is better. When a single particle is crushed, the same stress point of the material is prone to appear more cracks, the shape is not good. Lamination crushing firstly crushes flat and long particles, the shape is good.
Please visit www.lydhcrusher.com to know more about the crusher machine, jaw crusher, cone crusher, sand making machine and the EPC crushing production line solution.