Why choose Luoyang Dahua Mobile Stone Crusher Plant?
author:dahua time:2020-12-24
Luoyang Dahua mobile stone crusher plant has two types, crawler type and wheel type. These two series mobile crusher plant can be customized according to the customer requirements. Because of its convenient transportation, flexible movement, combined with feeding, crushing, and screening in one, mobile crusher plants are favored by many customers in the actual production. In many crusher manufactures, why choose Luoyang Dahua mobile crusher plant?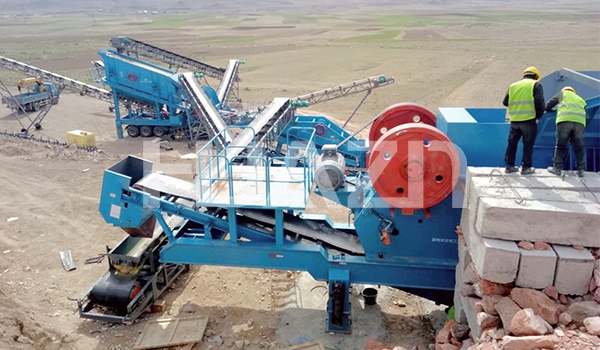 1. The main belt adopts hoisting, no need of bolt installation, can be removed quickly, easy for maintenance.
2. Equipped with hydraulic automatic lifting system to realize rapid lifting and installation of mobile crusher plant.
3. The electronic control system can quickly adjust the working state of the mobile crusher plant, with strong flexibility and low failure rate. The maintenance platform is rainproof and dustproof, which has a protective effect on the electric control cabinet.
4. The medium and fine mobile crusher plant is equipped with large-output hydraulic cone crusher, and the speed regulating feeder has the function of speed adjusting, and the bin has the function of storage, so as to make the material enter the cone crusher more smoothly and maximize the production capacity.
5. Equipped with hydraulic lubrication station, it can return oil from low position and transport oil from high position, which is convenient for installation, maintenance and rapid transformation of mobile forms.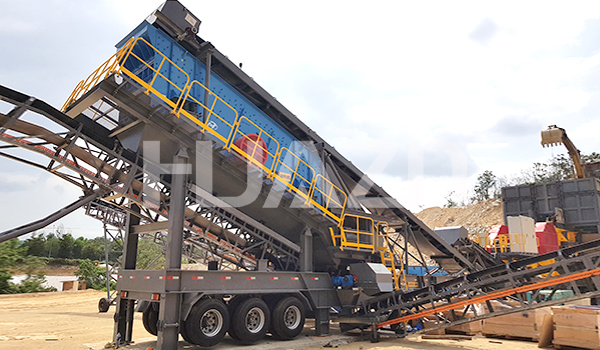 Luoyang Dahua has more than 30 years in manufacturing crusher machine, mill machine, sand washer, sand making machine, toothed roller crusher. We have the ability to produce complete batch production, independent reduce the production cost of single equipment. The produced stone crusher, coal roller crusher is sold in factory price, save the production cost for the user, creates the higher economic value, welcome the customer contact us: lydhchina@huazn.com