Why is Sand Making and Shaping Machine so popular in Sand Production Line?
author:dahua time:2020-10-15
As the highway construction has higher requirements for sand and gravel, related sand and gravel enterprises also put forward higher requirements for sand making machine, sand extractor, sand shaping machine and other equipment to produce gravel and sand. Therefore, under the strong market demand, a new kind of sand making and shaping machine is launched. Different from other ordinary sand and stone making machine, this machine not only has the function of stone crushing, but also has certain shaping effect. After its treatment, the sand and gravel granularity is superior, in line with the national construction sand standards.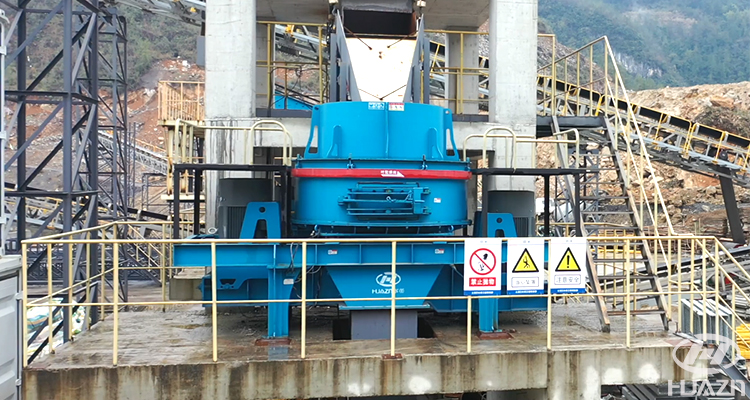 The crushing cavity of sand making machine and sand shaping machine is not the same. Because of the different crushing cavity formed the function of the two is not the same. The cavity shape of sand making machine is relatively compact, while the shaping machine is relatively spacious. Sand shaping machine and sand making machine also have certain differences in the internal lining, the shape of the surrounding plate, and the size of the eddy current crushing cavity. From the working principle, sand making machine has two different working ways: one is stone beat stone, one is stone beat iron. Normally, "stone beat stone" is mainly used for stone shaping, "stone beat iron" for sand making. Below, we will take Luoyang Dahua sand making machine as an example to introduce the sand making and shaping machine.
PLS series vertical impact crusher can adopt high speed mode of over 80 m/s, which is used in the sand aggregate processing industry to break and shape coarse sand grains, so as to optimize and adjust the gradation of finished sand grains and make the fineness modulus of sand smaller. The equipment has two crushing modes of "stone beat stone" and "stone beat iron". These two modes can share a set of crushing chamber. Through simple component replacement, the crushing conversion of these two modes can be realized, so as to adapt to more working conditions and different materials shaping requirements.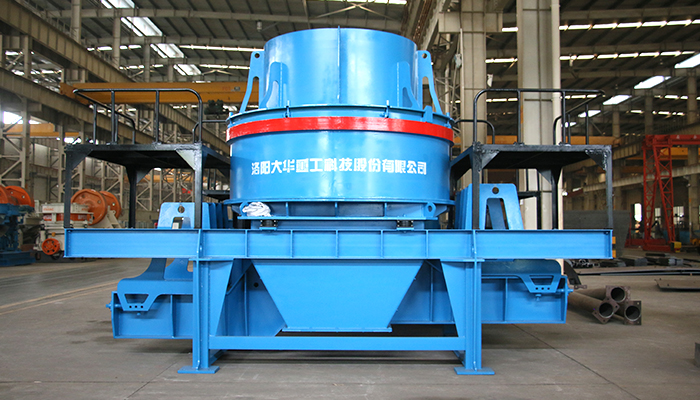 PLK series vertical shaft impact crusher is mainly used for stone crushing in building materials industry, road and railway construction and other stone application industries. It has the characteristics of unique structure, simple operation, high efficiency and energy saving, good product size and cost saving. The equipment optimizes the structure of the crushing cavity, and is equipped with the crushing form of "stone beat stone" and "stone beat iron". The machine can also equipped with various closed or open impellers, so as to provide effective and flexible production mode according to user requirements.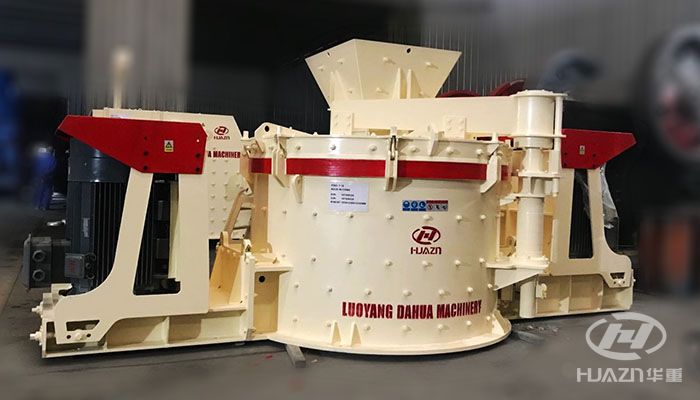 Luoyang Dahua, as a supplier of crushing machinery and grinding equipment, is committed to providing customers with crushing equipment with superior performance, good quality and stable operation. Production workshop covers an area of about 200,000 square meters, with advanced processing equipment, storage workshop clean and tidy, 5S standardized production management. If you want to know more about us, please contact: lydhchina@huazn.com.