ZKR Linear Motion Vibrating Screen
author:dahua time:2020-12-14
ZKR linear vibrating screen is double motor driven, with block eccentric external synchronous vibrator seat, the motor can be installed left or right. ZKR vibrating screen belongs to a heavy mine vibrating screen, it is very common in the coal preparation plant, dressing plant, electric power, and chemical industry.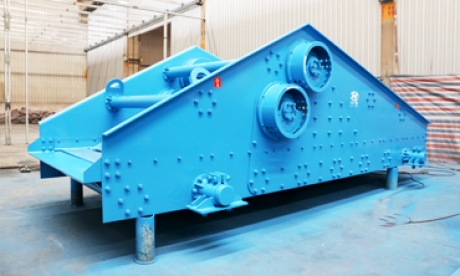 ZKR linear vibrating screen has large processing capacity, low energy consumption, high degree of structural strength and stiffness, automatic material discharge, smooth operation, small noise, easy maintenance, and other advantages.
ZKR linear vibrating screen uses vibration motor excitation as the vibration source, so that the material is thrown on the screen, while moving forward in a straight line. The material enters the feeding port of the screening machine evenly from the feeder and produces several sizes of upper and lower materials through the multi-layer screen, which are discharged from their respective outlet.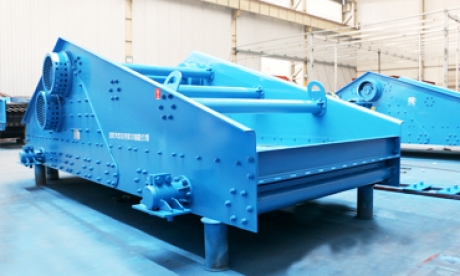 Features of ZKR linear motion vibrating screen
1. Block eccentricity is adopted as the excitation force, with strong excitation force;
2. The sieve cross member and the sieve box are connected by high-strength bolts without welding;
3. The sieve machine structure is simple, convenient and quick maintenance;
4. Tire coupling is adopted, flexible connection, smooth operation;
5. High screening efficiency, large processing capacity and long service life.
Luoyang Dahua ZKR linear motion vibrating screen Max. Feed Size is 250 mm, the Processing Capacity is 7.2-360 t/h. The vibrating screen is available for single layer and double layer. Luoyang Dahua has more than 30 years experience in manufacturing crusher machine, mobile crusher plant, vibrating screen and feeder. The products are sold to France, Russia, Japan, Indonesia and other 20 countries. Please leave message to us or send email to lydhchina@huazn.com .