Application and Feature of Sand Making Machine
author:dahua time:2020-06-22
Vertical shaft impact crusher, also known as sand making machine, which is the first choice to produce artificial sand. It has "stone beat stone" and "stone beat iron" two working principle. The finished sand of sand making machine can be processed into different sizes of sand according to different process requirements, which can better meet daily requirements. Today, we will introduce sand making machine from its application, features and manufacturer.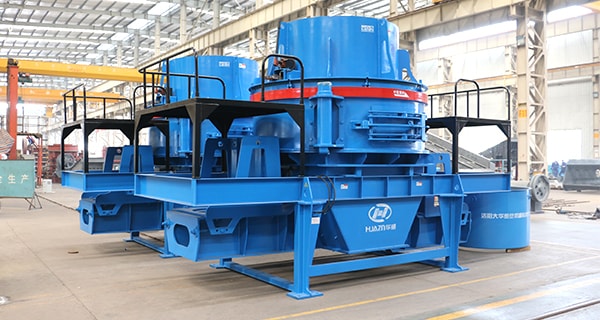 Application of vertical impact crusher (sand making machine):
1. It is used for the artificial sand production of cobble, hill stone (limestone, granite, basalt, diabase, and andesite, etc.), mineral tailings, and chip.
2. It is used for the production of construction materials, road pavement materials, bedding material, asphalt concrete and cement concrete aggregate production.
3. It is applied for the artificial sand production and shaping in the fields of water conservancy and hydropower, high-grade highways, high-speed railways, passenger lines, Bridges, airport runways, municipal engineering, and high-rise buildings.
4. In the mining area, it is used as the fine crushing process before grinding, or used for the crushing in the industry of building materials, metallurgy, chemical industry, mining, refractories, cement, abrasive and other industries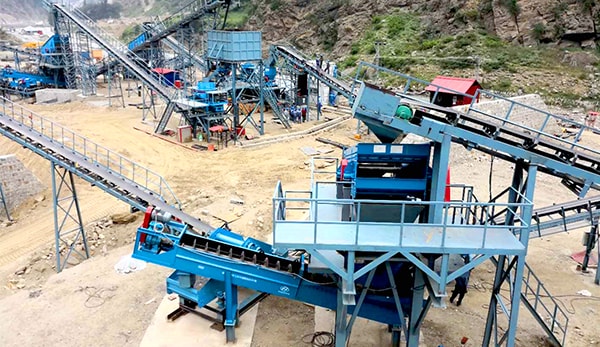 Features of vertical impact crusher (sand making machine):
1. Sand making machine is composed of feeding hopper, crushing chamber, impeller, spindle assembly, foundation base and drive system. Deep cavity impeller has large processing capacity, the optimized crushing chamber makes the materials have good motion trail and shoot angle, so as to obtain a good crushing effect.
2. Automatic operation control system is optional. The system can realize real-time monitoring and early warning of equipment failure.
3. Equipped with glycerine automatic lubrication or thin oil lubrication system.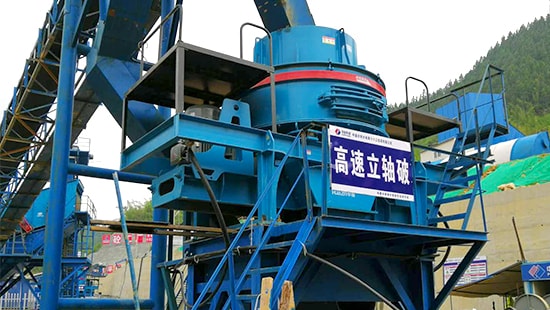 Where to buy vertical impact crusher (sand making machine)?
Luoyang Dahua, the professional crusher manufacturers, after decades of development and growth, has developed into a high-tech enterprise with the integration of design, production, installation, and after-sales service. The annual sales of equipment are nearly 1000 sets. While cooperating with domestic colleges and universities, we also introduce advanced technologies from France and Japan. In terms of talent introduction, we pay attention to the absorption of high-level talents, forming a research and development team led by many doctors, whose technical strength cannot be underestimated. If you want to know more about the equipment, please contact us: lydhchina@huazn.com