Vibrating Screen for Stone Crusher
author:dahua time:2020-06-19
Introduction to vibrating screen
As we all know, vibrating screen is a new type of high efficiency vibrating screen with a multilayer structure. With the development of crushing and screening industry, vibratory screener has become more and more important. The circular vibrating screen adopts the cylinder type eccentric shaft exciter or the eccentric block to adjust the amplitude, which realizes the long dripping line of the screen and various screening standards. It is widely used in mining, coal crushing, metal smelting, building material, refractories, light industry, chemical and other industries. It can screen all kinds of stones, such as: limestone, granite, marble, basalt, iron ore, river pebble, shale, bluestone, coal, gypsum, alunite, and so on.
The vibrating screen is able to separate stones and sand with different granularities in the sand making production line or the stone crushing plant.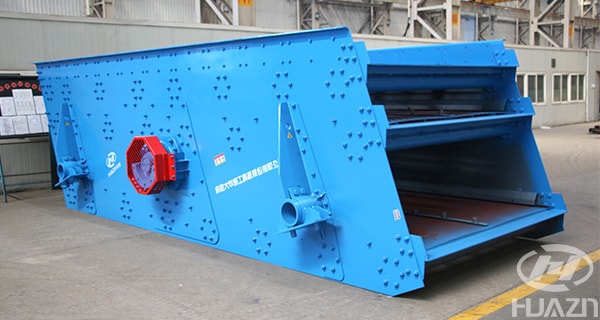 Advantages of vibrating screen:
1. Low amplitude and high vibrating times, avoid the materials block, improve the efficiency and capacity.
2. Low energy cost, smart structure, easy to operation and repair.
3. Screen area is smaller than other screen to save area and height of workshop.
4. It is widely applied for prescreening and check-screening of medium and fine crushing.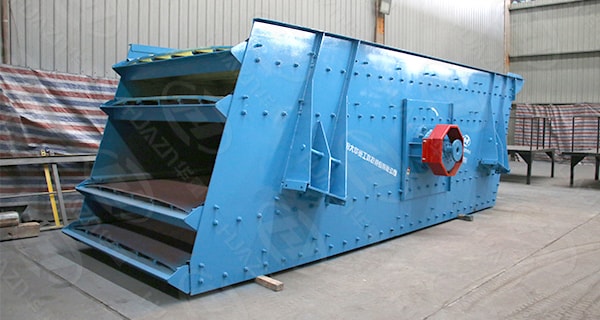 Where to buy the high-quality vibrating screen?
Luoyang Dahua is a large-scale mining equipment manufacturer in China. It sales all kinds of mining machines including crushers, grinding mill machines, screening equipment, and feeding equipment, etc. If you are interested in vibrating screens for stone crusher, please contact our online service or send email to lydhchina@huazn.com.