Ball Milling Machine Stone Ball Mill
author:dahua time:2020-06-18
A ball mill, a type of grinder, is a cylindrical device used in grinding (or mixing) materials like ores, chemicals, ceramic raw materials and paints. Ball mills rotate around a horizontal axis, partially filled with the material to be ground plus the grinding medium. Different materials are used as media, including ceramic balls, flint pebbles, and stainless steel balls.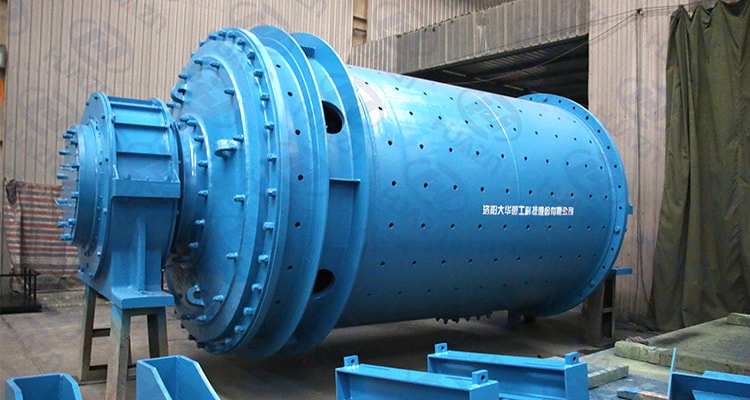 A ball mill consists of a hollow cylindrical shell rotating about its axis. As the chamber rotates, the media is lifted up on the rising side and then cascades down from near the top of the chamber. With this motion, the particles in between the media and chamber walls are reduced in size by both impact and abrasion. In ball milling, the desired particle size is achieved by controlling the time, applied energy, and the size and density of the grinding media.
The degree of milling in a ball mill is influenced by;
1. Residence time of the material in the mill chamber.
2. The size, density and number of the balls.
3. The nature of the balls (hardness of the grinding material)
4. Feed rate and feed level in the vessel.
5. Rotation speed of the cylinder.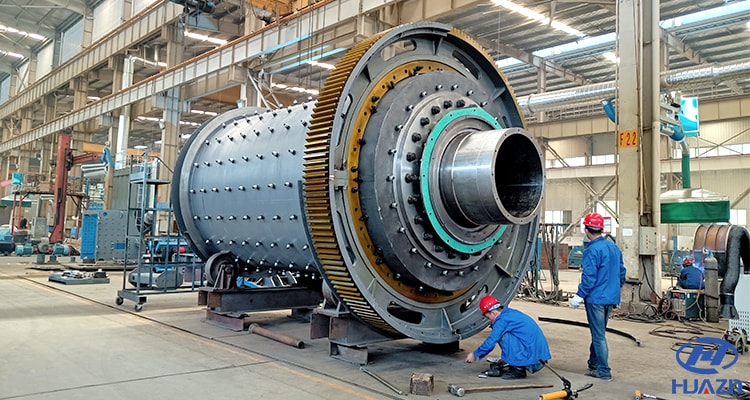 Advantages of Ball Mills
1. It produces very fine powder (particle size less than or equal to 10 microns).
2. Has a wide application.
3. It can be used for continuous operation.
4. It is used in milling highly abrasive materials.
Luoyang Dahua has rich experience in designing and manufacturing crusher machine, ball mill machine, and sand washer; in addition, the company can also provide solutions for complete stone crushing production line. From machine selection to site installation, we have professional engineers to take in charge, please contact us to get latest quotation. Email: lydhchina@huazn.com