bauma China 2020 | Luoyang Dahua leads A New Opportunity in the Post-Epidemic Era
author:dahua time:2020-11-24
bauma China 2020 opened in Shanghai New International Expo Center on the morning of November 24. This exhibition brings together construction machinery, building materials machinery, mining machinery, engineering vehicles and equipment, which has become a global construction machinery enterprises competitive stage.
After years of accumulation and precipitation, Luoyang Dahua has also brought its own upgraded products and new products, JC160 jaw crusher, GPY650S single cylinder cone crusher, HPY800 multi cylinder cone crusher. With superb technical level, high-performance crushing equipment once again become a bright spot in the industry. A continuous stream of visitors came to the exhibition, many buyers have brought the technical problems encountered in the production site, after the technical guidance and process optimization by Luoyang Dahua engineers, many customers give high praise for our high quality service.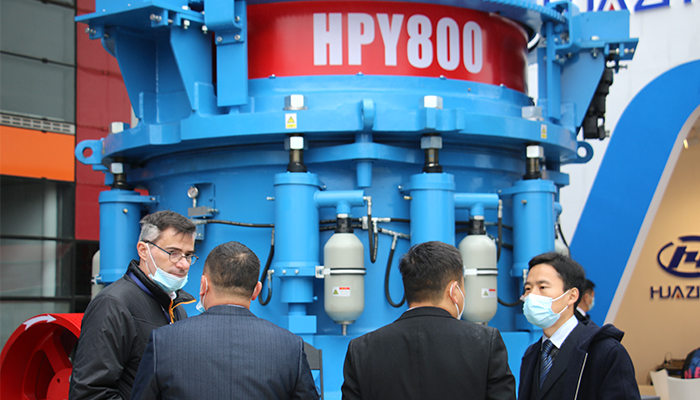 Luoyang Dahua has made outstanding achievements in mining machinery industry. By virtue of the cost-effective products and perfect service, we establish a good reputation in the market, our mining machinery crushing equipment occupies a pivotal position. If you want to know more about the exhibition, please lock H.18, follow Dahua Facebook to take you to the exhibition feast!