The Composite Cone Crusher is Commonly used in Dry Mortar and Concrete Mixing Plants
author:dahua time:2020-11-23
Multi-cylinder cone crusher is also called composite cone crusher. It is widely used in metallurgy, building materials, road construction and other fields. In industry, it can crush a variety of rocks and ores with moderate hardness. Because of its large processing capacity and reliable working advantages, it occupies an important position in the cone crusher series.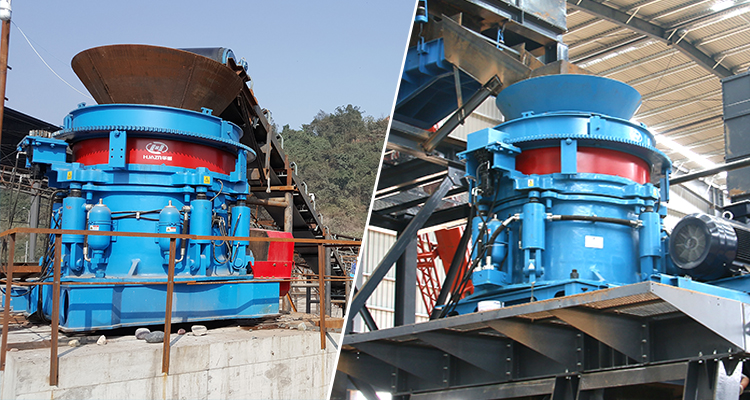 The cone crusher has a feed size of 60-630 mm and a production capacity of 30-1500 t/h. This configuration can meet the requirements of different specifications of crushing operations. It can be used in sand quarries, dry mortar and concrete mixing plants. River pebbles, granite, basalt and other minerals are the crushable materials of the cone crusher.
Advantages of composite cone crusher
1. Reliable work: Cone crusher has the advantages of large crushing force, high handling capacity, easy to adjust, and excellent performance.
2. Good quality of finished products: The cone crusher parts selection and reasonable structure design can give full play to the crushing performance. The finished products have uniform particle size, a variety of crushing cavity is available, users can be customized according to the actual needs, fully ensure the quality of finished products.
3. Super long service life: Cone crusher adopts laminating crushing principles, it can reduce the circulating load of the equipment. Cone crusher adopts lubricating oil seal to avoid the disadvantages of easy blockage of the water supply and drainage system and the defects of easy mixing of water and oil. The hydraulic cylinder insurance system is an overload protection device, which can make foreign matter, iron and other debris pass through the crushing chamber quickly, avoid damaging the equipment and greatly extend the service life of the equipment.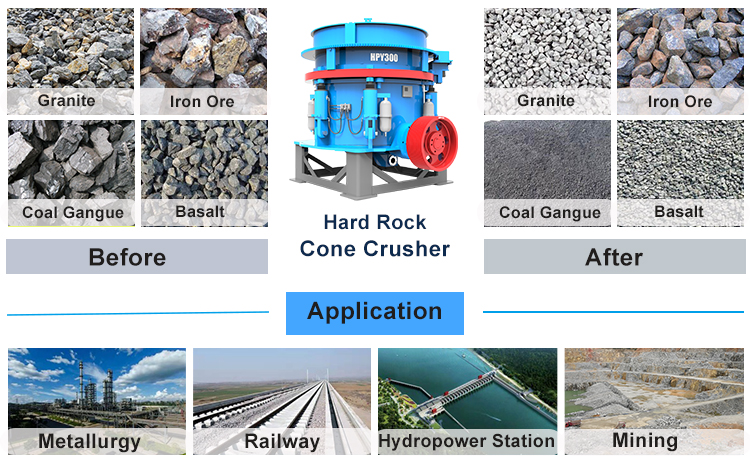 What is the quotation for the composite multi-cylinder cone crusher?
The price of the cone crusher is determined by many non-fixed factors. Raw material market fluctuations, supply and demand changes will directly affect the cone crusher price. In addition, transportation cost and labor cost of manufacturers, these miscellaneous factors will also have indirect impact on the cone crusher price.
Luoyang Dahua is a powerful manufacturer that is highly recommended by the market and customers. We provide customer crusher machine and complete solution for the stone crushing production line. Contact us to get latest products information and discount price. Email: lydhchina@huazn.com