What are the Spare Parts of Jaw crusher? How to extend the Spare Parts Service Life?
author:dahua time:2019-07-25
The main spare parts of jaw crusher are jaw plate (movable jaw plate and fixed jaw plate), toggle plate, and protective plate. All these are the wearing parts of jaw crusher. During long term operation, these spare parts are worn by the grinding and squeezing of stone, they must be replaced on time to ensure the normal work of jaw crusher. At the same time, the service life of jaw crusher spare parts can influence the crusher's service lift. How to extend the spare parts service life?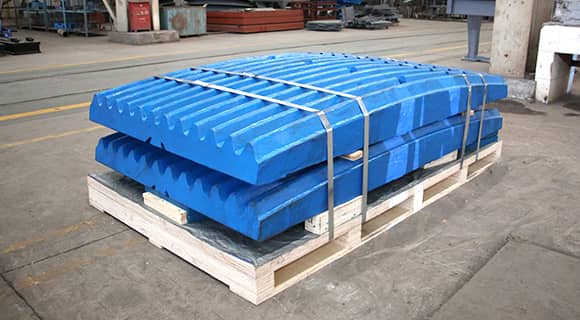 Jaw plate is the main wearing parts of jaw crusher. In order to improve the service life, high manganese casting part is adopted to enhance the abrasive resistance and impacting force of jaw plate. The main material of the protective plate is the high manganese steel, which is mainly used to protect the frame wall of the crusher equipment. Jaw crusher toggle plate is the safety part of crusher, which is mainly used to adjust the size of discharge opening and reduce the wear between jaw plate and toggle plate.
Besides their own properties, the life of these spare parts of jaw crusher is determined by the nature of the materials and the use condition of customers. Take jaw plate for example, some customer said that the jaw plate has to be replace by using only 10 days, and some customers use a month is no problem. This is mainly because different customer has different crushing time, breaking different types of stone, and the operation method is different. This causes the different service life of jaw plate. In addition, during operation process, the maintenance is very important. Do a good lubrication of each working face, under the same conditions, the customer who pay attention to the maintenance, whose jaw crusher's service life may be longer.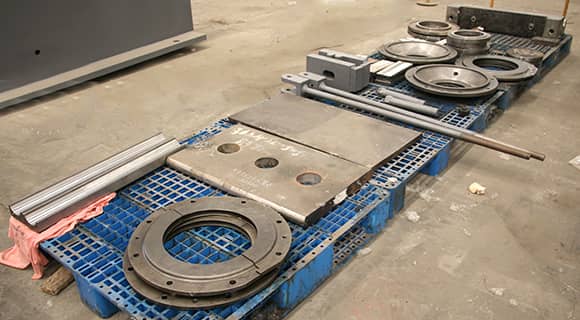 Therefore, in order to make the jaw crusher using for a long time, it is necessary to pay attention to the use and maintenance of jaw crusher spare parts. In the working process, if you have any problems, please contact us, we will assign professional technician contact you. The contact Email is: lydhchina@huazn.com