Introduction of Jaw Crusher
author:dahua time:2019-08-02
Jaw crusher is used for coarse crushing of more than 200 types of stones, which is the main crushing machine in stone crusher equipments. Since the invention of jaw crusher, with continuous technical innovation and improvement, jaw crusher is widely used in metallurgical, mining, chemical, cement, construction, refractory and other industrial sectors, with the characteristics of simple structure, large processing capacity, stable operation, simple maintenance, low investment cost and so on.
Luoyang Dahua began to develop and produce jaw crushers in 1990. Through technology introduction and independent research and development, it has produced up to 6 series of jaw crushers with dozens of specifications. The main products are JC series jaw crusher, C series jaw crusher, ASD series jaw crusher, ASJ-E series jaw crusher, DHKS series jaw crusher, PEY steel slag jaw crusher.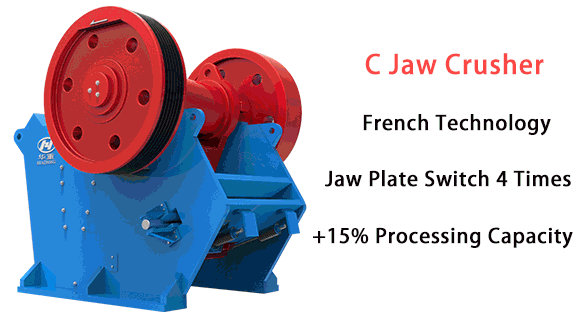 Dahua jaw crusher advantages:
1. "V" type of crushing chamber, high rotary inertia, deep crushing cavity, no dead zone, good grain shape, and large processing capacity.
2. Jaw plate (movable jaw plate and fixed jaw plate) universal, reduce spare parts storage, save maintenance cost.
3. The whole machine and accessories adopt advanced manufacturing technology and high wear resistant manufacturing materials to improve the wear resistance of the equipment and extend the service life.
4. The discharge opening is equipped with hydraulic adjustment device, which is convenient and fast, time-saving and labor-saving.
Working principle of jaw crusher:
When the jaw crusher works, the motor drives the eccentric shaft through the belt pulley and makes the jaw move in a certain track. After the materials enter into the crushing chamber, they are crushed between the two jaw plates by impacting, bending, and striking, and then discharged from the discharge opening.
Site application of jaw crusher: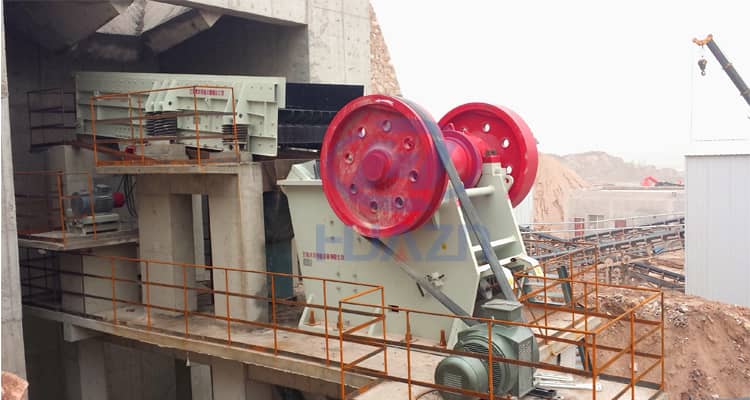 C series jaw crusher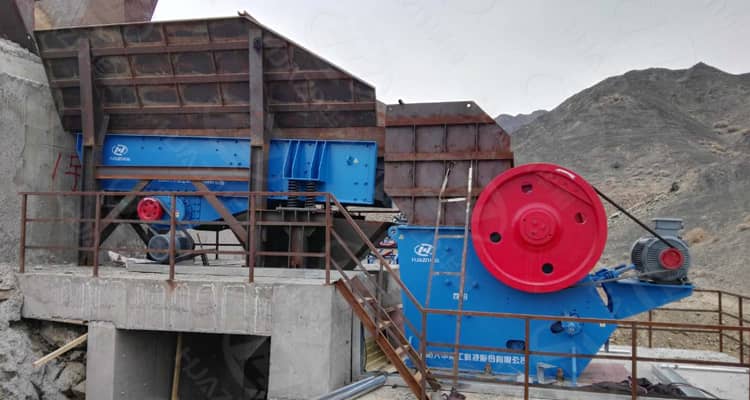 JC series jaw crusher