What equipment is required for the 300t/h sand making production line and how much is the quotation?
author:dahua time:2020-07-28
Sand making production line is mainly used for mechanical sand making processing. With the greatly increasement of artificial sand, more the more people began to invest artificial sand making production line. In order to facilitate your investment, we take the production line of 300t/h as an example to introduce the configuration of the production line and provide the manufacturer's quotation information for your reference.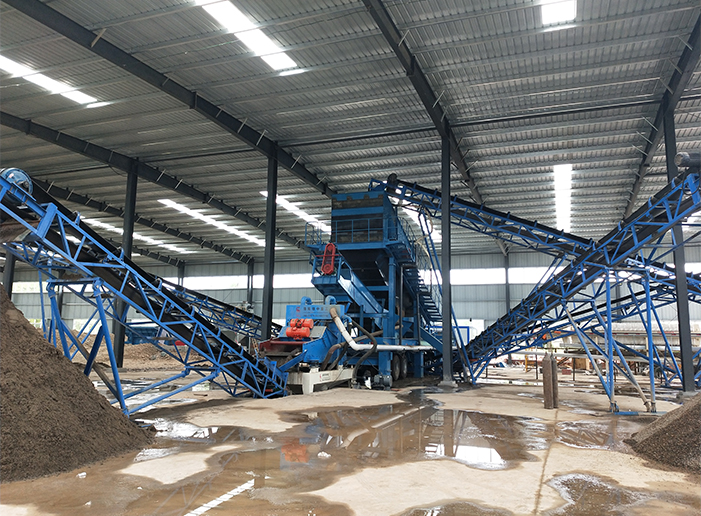 Configuration of 300t/h sand making production line
Sand production line scale can be large or small, according to the production requirements, you can choose different specifications of sand making equipment. The 300t/h production line is not too large, and is suitable for new customers in sand making industry. General configuration includes the following equipment, the actual configuration can be slightly adjusted, we can design your production plan for free.
Configuration of sand making equipment: jaw crusher, sand making machine, sand washing machine, vibrating screen, vibration feeder.
The stones in the bin are fed into the jaw crusher by a vibrating feeder for coarse crushing, and then into the medium crushing equipment impact crusher/cone crusher. Then, the sand making machine completes the fine sand making treatment, and the vibrating screen carries on the screening treatment, the material is processed to the specified particle size, enters the sand washing machine to carry on the cleaning, finally obtains the clean finished sand and gravel material.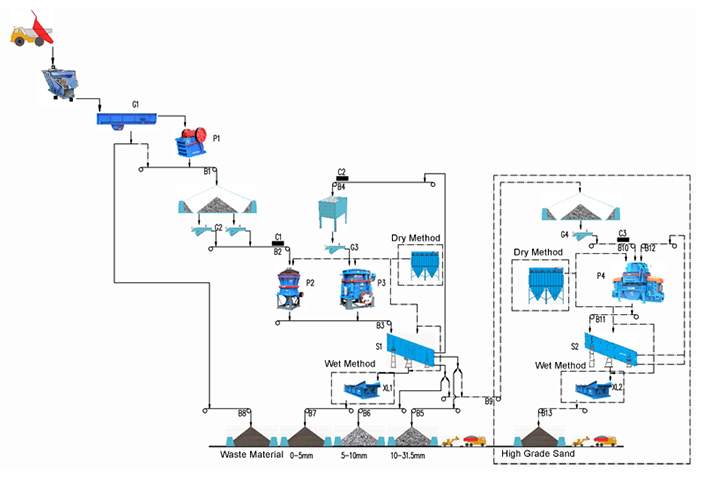 Quotation of 300t/h sand making production line
According to your actual configuration, the quotation will naturally vary, each type of crushing equipment is also different, the performance is slightly different. Specific configuration is based on actual production requirements.
Luoyang Dahua from the plan design, equipment selection, to installation and debugging, our technical engineers are responsible for each step. The plan formulation, equipment installation is free of charge, the later production process will provide you with a lifetime after-sales guarantee. It you encounters any fault, please consult with us to solve.