Advantages of GPY Series Steel Slag Special Hydraulic Cone Crusher in Steel Slag Treatment
author:dahua1 time:2019-09-12
Steel slag is a high-temperature solid solution mixed with slag-forming materials, smelting materials, furnace materials dropped during smelting, repairing furnace materials and various metal impurities in the process of steel production. The resulting accessory products need to be processed again before they can be applied. Steel slag can be widely used in developed countries such as Europe and the United States, indicating that steel slag has a very good application prospect. The treatment, utilization and development of steel slag have become an important development direction of our national iron and steel enterprises. As China is in rapid development, various infrastructure construction needs to be built. The development of expressways is fast. If the treated steel slag can be applied to replace other geotechnical materials, the construction cost can be reduced and the consumption of other materials can be reduced. The disposal of huge waste steel slag has been realized to achieve practical economic benefits. Therefore, the reasonable treatment and application of steel slag has become one of the important development directions of China's steel enterprises.
Since 1992, our company and Luoyang Mining Machinery Research Institute have jointly developed the special coarse crushing equipment for steel slag designated by the former Ministry of Metallurgy. PEY series single-cylinder hydraulic protection jaw crusher has developed the special single cylinder of GPY series steel slag. Hydraulic cone crusher, ZM series slag steel purification self-grinding machine, steel slag special rod mill and energy-saving steel slag ball mill and other special equipment, can be used for steel slag dry production process and wet production process. In view of the characteristics of various iron and steel enterprises, the company has developed two high-efficiency comprehensive recycling production methods and complete sets of dry and wet steel slag, the production capacity of which is 3 to 2 million tons / year, which can be selected by the majority of steel slag treatment plants. To achieve high-efficiency comprehensive utilization of steel slag to achieve zero emissions, for the steel industry to achieve circular development, construction of conservation-oriented enterprises to provide complete sets of high-efficiency energy-saving technology and equipment support.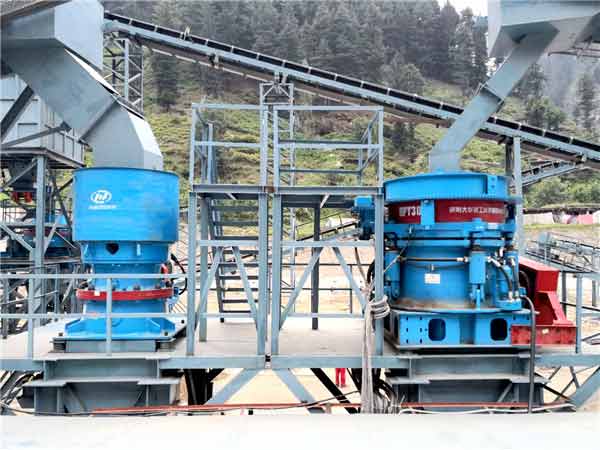 GPY series steel slag special hydraulic cone crusher is a new type of cone crusher developed by our company on the basis of introducing and absorbing the advanced hydraulic cone crusher technology of Europe and America, combined with the crushing characteristics of steel slag. The machine shows in the steel slag recycling process. Great advantage:
1. The perfect combination of special hydraulic protection system and PLC automatic detection and control system can realize the automatic retraction of the moving cone when the crusher is mixed with unbreakable materials, so that the unbreakable material passes, and then automatically resets to achieve no intermittent continuous produce.
2. Special crushing cavity type, reasonable eccentricity, optimal swing frequency and layer compression crushing bring higher output and larger crushing ratio.
3. Sturdy equipment structure and advanced overload protection system can ensure long-term operation in the harsh hard material crushing application, the probability of failure is low.
4. Positive pressure dustproof system ensures that the lubrication system is clean at all times, so that the equipment is protected from dust during operation, and no additional grease sealing and manual maintenance are required.
5. High degree of automation, simple operation, even ordinary operators can quickly grasp.
6. The equipment is easy to maintain. Most of the components can be disassembled in the upper part and the side, which can reduce the labor intensity of workers and improve construction efficiency.
7. The special broken wall and rolling wall design form makes the wearing parts of the wearing parts higher, greatly reducing the user's investment in spare parts.
8. It can solve the problem of "kale steel" in crushing and fine crushing in steel slag treatment plant, especially suitable for comprehensive recycling of various metallurgical slag.