Advantages of Horizontal Vibrating Screen
author:dahua time:2020-08-21
Because of its horizontal installation, the horizontal vibrating screen occupies a small space and becomes the preferred screening equipment in the crushing and sand production line. Horizontal vibrating screen has both the advantages of inclined circular vibrating screen and horizontal linear screen. It is an ideal equipment for all kinds of mines, quarries and mobile screening plants because of its good permeability, large processing capacity and small installation height.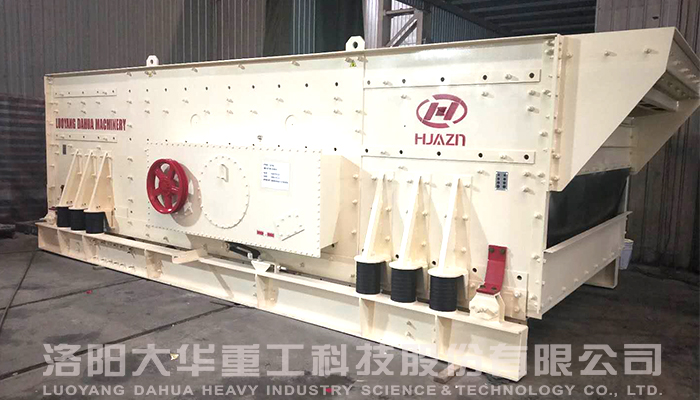 Advantages of horizontal vibrating screen
1. Large processing capacity, high screening efficiency.
2. The vibrating screen is elliptical in operation, stable in motion and low in power consumption.
3. Double amplitude (15-19mm), vibrating angle (30°-60°), vibrating frequency (645-875r/min) is adjustable.
4. Material screening is smooth, not easy to plug material or plug hole.
5. The output of the three-shaft elliptical vibrating screen can be improved by 1.3-2 times with the same screening area.
Luoyang Dahua is focus on manufacturing various kinds of crusher machine, mill machine, mobile crusher, vibrating screen and feeder. The products are sold to France, Japan, Indonesia, Russia, and other 20 countries, please contact us or visit Alibaba shop to know more products.