Application of Mechanism Sand produced by Sand Making Machine
author:dahua time:2021-01-20
Sand making machine is a special equipment for processing mechanism sand, the discharged material is artificial sand. The sand produced by the sand making machine has excellent grain shape, less needle-like content and high gradation, which can be used instead of natural sand.
Different from natural sand, the production of mechanism sand has strong controllability. By adjusting the size of the inlet and outlet of the sand making machine, sand products with different granularity can be processed as required. For the production line with strict requirements on sand particle size, we can use screening machine, sand washing equipment, combined with multiple screening, impurity removal, cleaning treatment, can get clean high grade sand and gravel.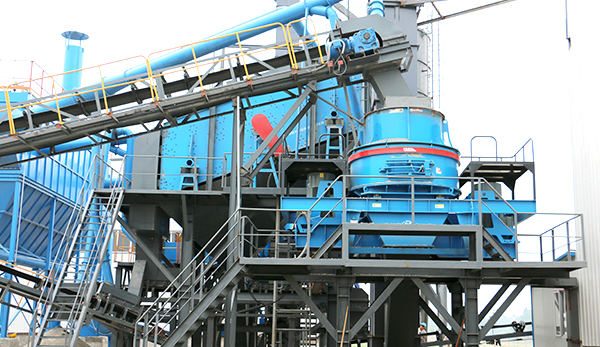 What are the advantages of mechanism sand produced by sand making machine?
1. Composition structure: the raw materials for processing mechanism sand are selected by customer, the material is unified, the composition is pure, the mineral composition and chemical composition are consistent. It's not as complicated as natural sand.
2. Fineness modulus: there is only one fineness modulus of natural sand in general, and the fineness modulus of mechanism sand is controlled by people. It can be adjusted according to needs through the adjustment process, which cannot be achieved by natural sand.
3. Adhesion and compressive ability: the particle degree of the mechanism sand is usually curved. In the application of concrete and other structures bonding, there will be a stronger degree of adhesion, the actual effect of compressive strength is stronger, the use period will also be longer.
4. Stone powder content: the sand powder content is also different from the river sand. The research shows that the content of sand powder is not more than 20%, and it has no adverse effect on the setting time and strength of concrete.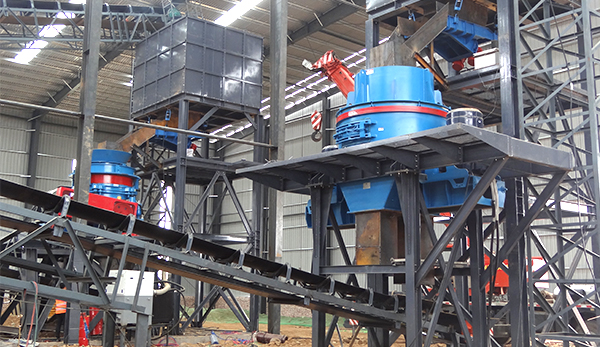 Mechanism sand making machine
1. VSI sand making machine
The VSI Sand Making Machine is highly productive, and its thin oil lubrication provides sufficient velocity impact to improve sand production efficiency. In unit time, the output can reach 650 tons per hour, and the discharge particle is uniform. Combined with vibrating screen, it can synchronously deal with different specifications of sand.
2. PFL sand making machine
The new PFL Sand Making Machine adopts impacting working principle to break the stone into required particle size. The finished stone has beautiful shape, less needle flake, most of them are full and polyhedral. The sand making cost is reduced by 30%, which conforms to the sand making concept of energy saving and environmental protection.
Luoyang Dahua established in 1958, has rich experience in R & D of stone crusher, sand making machine, sand washer and feeding & screening equipment. The products have obtained ISO and CE certification, and conduct strict factory testing. Welcome the customer contact us lydhchina@huazn.com to get more information and latest quotation.