Can Mobile Crusher be used in the 60 T/H Stone Crushing Production Line?
author:dahua time:2021-01-21
Now in the sand market, the more advanced mobile crusher is particularly popular for its complete functions and high efficiency. Many medium-sized and large stone factories have been put into use. There are a lot of small stone manufacturers pay attention to a problem, can mobile crusher be used in the 60tph stone crushing production line?
Mobile crushers can be used in stone factories with an hourly output about 60 tons. The production capacity of mobile crusher mainly lies in its configuration, especially the configuration of the main crusher. Specifically, its production capacity is the same as that of other main crusher configurations. As long as the main crusher has a model that can meet the production capacity of about sixty tons per hour, it can be used in a mobile crusher. Small production can be made into a car, large production generally need two or more.
Generally speaking, the crushing equipment used in stone factory has primary jaw crusher, the secondary cone crusher or impact crusher, of course, also includes the hammer crusher.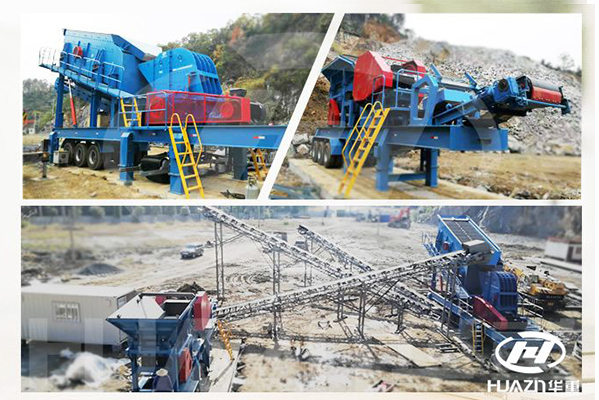 Luoyang Dahua mobile crusher application -- feeder, jaw crusher, vibrating screen + feeder, impact crusher, vibrating screen
Through the above configuration, it can be seen that the mobile crusher can achieve remote control operation. The materials will be processed at one time with wireless remote control system, without complex manual debugging operation. The production is fast and stable, therefore, the versatile small mobile crusher will create considerable benefits for you.
Luoyang Dahua is a direct-selling manufacturer integrated with research and development, production, sales, and service. Its production scale is large, strong strength, affordable price. Our company not only guarantees the crusher quality, but also provides perfect after-sales service. We have a professional R & D team, a strong after-sales team, from the equipment selection, site investigation, to equipment manufacturing, installation, and commissioning, Luoyang Dahua crusher supplier will always service you.