Choosing the Right Crusher for Granite
author:dahua time:2020-03-16
Choosing the right crusher is the success of your plant. Granite is a type of hard grey stone, often used in building, cone crusher is the right crusher for granite crushing. Cone crusher machine adopts laminating crushing principle, with full load feeding, compare with the traditional crusher, cone crusher has the following advantages: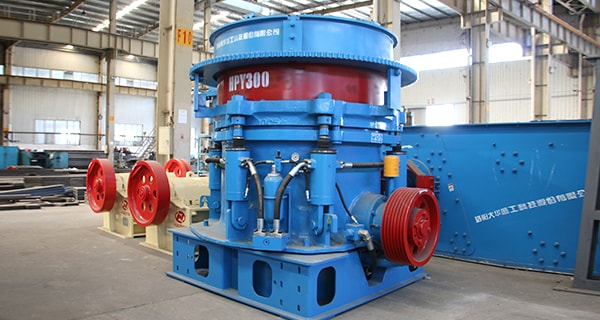 1. It has good effect of "selective crushing of material layer". Because of full load feeding, the crushed materials receive the squeezing, cutting, and impacting force in all directions, the grain inside the crusher layer are crushed mutually, resulting in forced self-crushing between particles. The crushing layer prevents the direct contact between crushing chamber and liner plate, preventing the lining plates from grinding each other, and avoids the metal pollution caused by the grinding. The power consumption of unit crushing ratio is only about half of that of ordinary crushing equipment.
2. Large crushing ratio, adjustable product size. The required crushing ratio (4~30) can be conveniently adjusted by adjusting the eccentric static moment, rotating speed and the size of discharging opening.
3. Easy to operate and install. The granite crusher adopts secondary vibration isolation, the foundation vibration is small, the working noise is small, the installation does not need the huge foundation and the foundation bolt.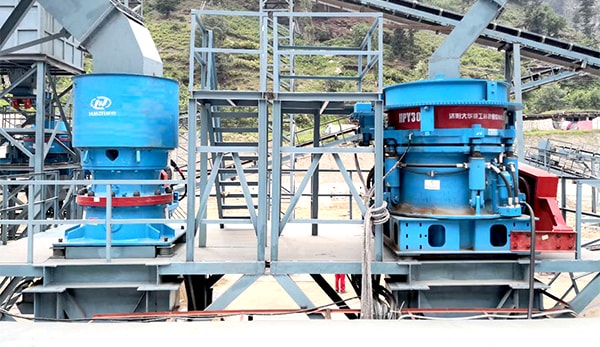 4. Good iron passing performance. Since there is no rigid connection between the moving cone and the driving mechanism, when the material is mixed with an unbreakable object, the moving cone will temporarily stop moving and the exciter will continue to rotate around the moving cone shaft without damaging the driving system and the main engine.
5. Simplify grinding process, reduce the number of auxiliary equipment. Granite crusher can be started and stopped at full load without special feeder. It is very convenient to operate, monitor and control, greatly saving equipment and infrastructure investment.
When selecting the crusher to best suit your operation, it's important to understand your needs for each stage. The right crusher can ensure crushing efficiency throughout your operation and overall profitability. If you want to know more information, please visit www.lydhcrusher.com .