Classification and Advantages of Sand Making Machine
author:dahua time:2020-03-31
Jaw crusher, cone crusher, and sand making machine are used in the stone and sand production line, each crusher has its own advantages, and work together to finished the sand making effectively.
1. Jaw Crusher
Very classic crushing equipment, large crushing ratio, good crushing effect, like the European jaw crusher, curved optimized jaw plate, strong and durable, can effectively reduce abrasion.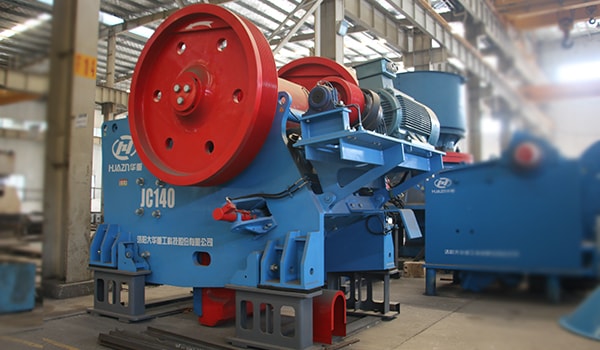 A. The frame adopts e-type design and reasonably distributes reinforcing bars, which can effectively add the strength and stability of the machine itself and make it durable; Centralized lubrication system design, labyrinth seal, can effectively prevent dust.
B. Reasonable and scientific design of movable jaw plate movement trajectory can effectively increase the yield by 30-50%.
2. Cone Crusher
Cone crusher is a classic crusher for hard stone crushing, professional crushing pebbles, granite, basalt and other high hardness materials. Currently, the more advanced cone crusher is single cylinder cone crusher and multi-cylinder cone crusher, both of the output can be customized between 50-1000 tons, with adjustable output.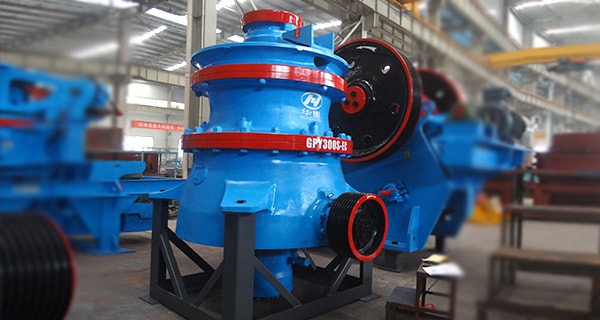 A. Single cylinder cone crusher integrates mechanical, hydraulic, electrical, intelligent control and other technologies. It has a new crushing structure, an optimized laminated crushing chamber and a fully intelligent automatic control system, which is better suitable for the processing of hard rock and other materials.
B. All parts of the multi-cylinder cone crusher can be disassembled from the upper and side, and the equipment is very convenient to maintain. At the same time, the hydraulic lubrication oil station has a very small volume, and has new crushing structure design, large crushing size, and little basic investment.
3. Vertical Shaft Impact Crusher
Vertical shaft impact crusher, also known as sand making machine, mainly used for the fine and super fine crushing of aggregate. The machine not only has good particle shape, but has long service life and durable.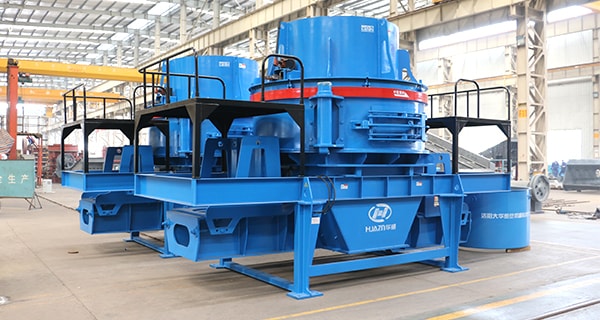 A. The combined design of the throwing head can effectively save more than 30% of the cost by replacing the worn parts when there is wear in the running process, and there is no need to replace the whole part. There is basically no other wearing parts outside the throwing head, which can effectively extend the service life of the equipment.
B. The design of the deep-cavity impeller can effectively improve the amount of material passing capacity and improve the sand production efficiency. Besides, the working principle of "stone beat stone" can make the particle size of the processed material uniform and the grain shape is very good (all appear cubic particles and the grain shape is round).