Can Vertical Complex Crusher be used for Sand Making?
author:dahua time:2020-04-01
Vertical complex crusher is a kind of crushing machine with medium output, fine finished sands, and low price. It is very popular in small sand and gravel field, especially suitable for the crushing and sand making of medium hard rocks. For many investors of small sand and gravel field, if their production requirements are not high, and to be able to make sand, here we recommend vertical complex crusher. Many of them may ask can vertical complex crusher be used for sand making? What is the discharging size? How about the grain size? Now, let's take a look.
Can vertical complex crusher be used for sand making?
Vertical complex crusher adopts impacting working principle to break the stone into required particle size. The advantage of impacting crushing is that the finished stone has beautiful shape, less needle flake, most of them are full and polyhedral. The discharging opening of vertical complex crusher can be adjusted, and there are grates to adjust the grain type, so whether the stone crushing or sand making, the effect is very good. Besides the good shape of sand, it has other advantages.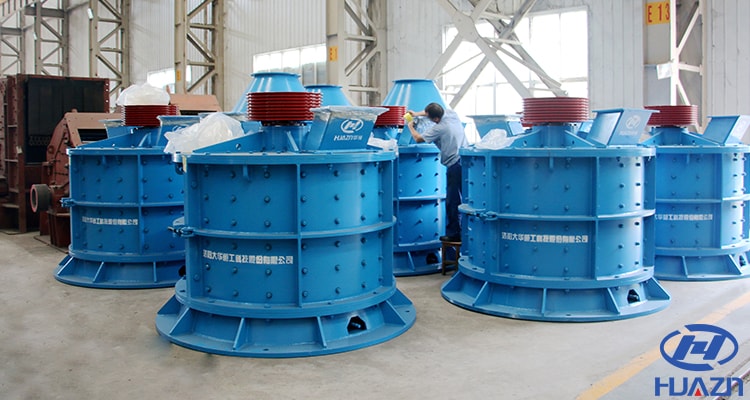 1. Low purchase cost, high cost effective
The production capacity of a large scale vertical complex crusher is around 100tons per hour, the marker price is about $12,000 to $80,000. For a sand making production line, a vertical complex crusher equals to a crusher machine and a sand making machine. But the price is relatively cheap, with multi-function and high cost effective.
2. Strong adaptability, high sand yield
Vertical complex crusher has the function of fine crushing and coarse grinding, its affected by material moisture content is small, as long as the raw materials moisture content no more than 8%, can take sand making process, at the same time, the sand yield of vertical compound crusher is very high. Because of the principle of stone beat stone, the iron pollution in the sand of the vertical complex crusher is very small, and its adaptability is strong.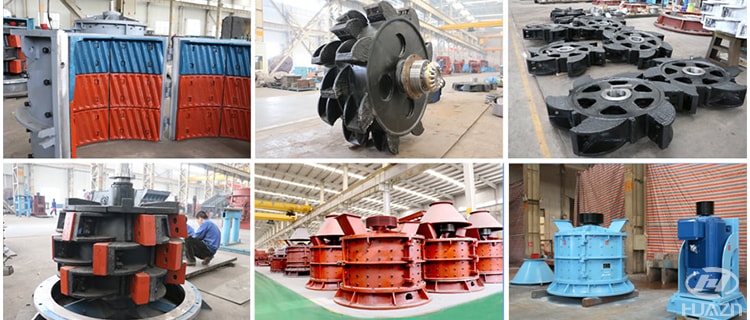 Luoyang Dahua cherish every customer's visit, Luoyang Dahua experienced technical engineers will free design for the user, Dahua ensure that every piece of equipment delivered to the customer is a qualified machine, Dahua professional after-sales service team will provide guidance to production line assembly, equipment commissioning, machine maintenance and other services. Welcome the customer contact us: lydhchina@huazn.com