HPY800 Hydraulic Cone Crusher successfully Tested
author:dahua time:2020-04-02
On March 25, 2020, the HPY800 multi-cylinder cone crusher was successfully tested with a power of 630kW and a maximum output of 1100t/h. It is the largest multi-cylinder cone crusher designed and developed by our company.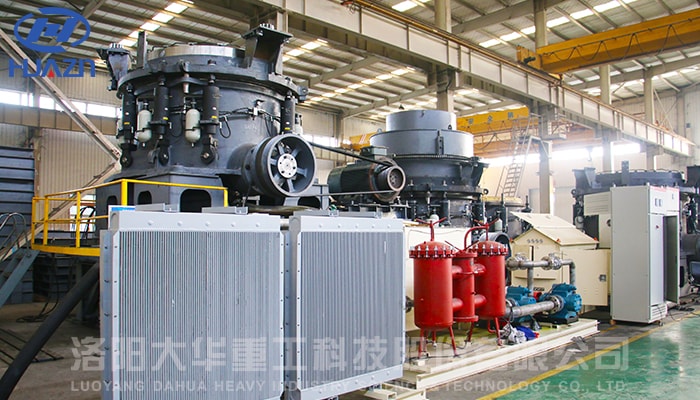 This crusher is suitable for the medium and fine crushing medium and hard materials, with high output, reliable operation performance, and reduces running cost, which is a key crusher equipment in mining, sand and gravel aggregate material breaking. It is an efficient and intelligent heavy mining equipment combining high precision machining and manufacturing, complex hydraulic control function, reliable lubrication protection and a variety of intelligent monitoring.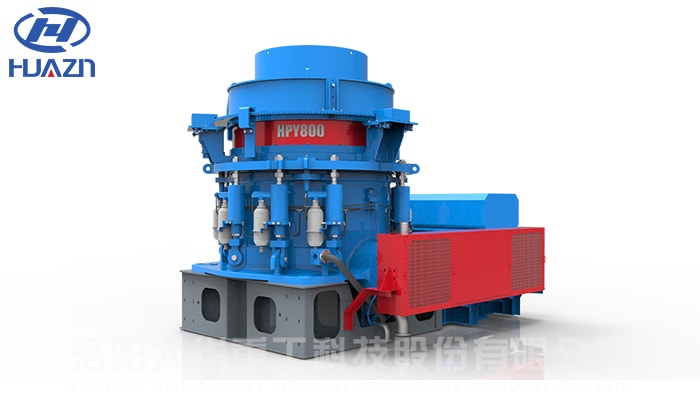 With the company's powerful equipment processing capacity, the design and manufacture of large precision gear, the precision processing of super-large parts, assembly and other work completed successfully. With the joint efforts of the company technical team, the company has successfully solved the equipment's large flow lubrication system, hydraulic drive protection system, monitoring and control system, so as to make a perfect combination of mechanical, electrical, hydraulic and other multidisciplinary technologies.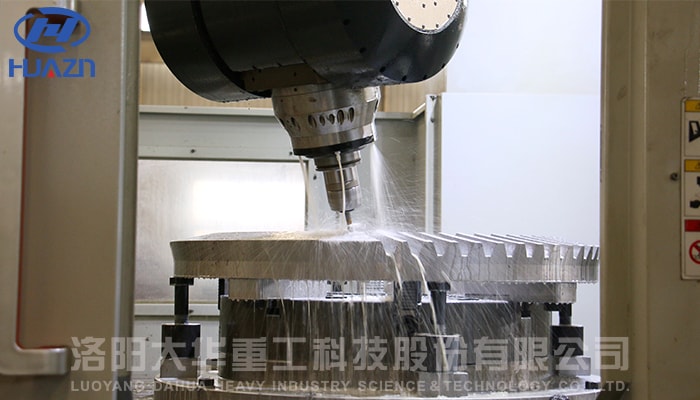 The HPY800 multi-cylinder hydraulic cone crusher can meet the configuration requirements of large metal mines and large scale sand and stone aggregate production lines. At present, the company has begun to develop a larger HPY1000 multi-cylinder hydraulic cone crusher to provide more powerful technical support for future mine development.