How much sand can be made by sand making machine?
author:dahua time:2020-04-07
With the further control of mining, more and more sand and stone factory owners are engaged in the mechanism sand production of river pebble. River pebble as the raw materials of mechanism sand production has many advantages, and operating costs is less, which are favored by the sand factory manufacturers.
How much sand can be made by sand making machine? How much is the cost of making sand by a ton of river pebbles? We must consider two main factors: the quality of the river pebble itself and the choice of sand making machinery.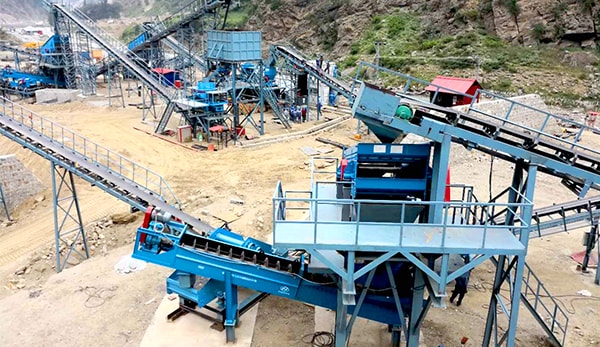 Of course, the sand rate varies from person to person, which is related to the quality of river pebbles, the selection and use of sand-making machinery and screening equipment required by users. However, sand making machinery is the key in sand production. A good sand making machine has more crushing and less grinding, reducing the content of stone powder, improving the sand rate, and producing better quality sand at a better price.
Which sand making machine works well?
Nowadays, the more common sand making machine is VSI vertical shaft impact crusher, the working mode of "stone beat iron" can improve the sand making rate, and the working principle of "stone beat stone" can make the finished pebbles are stronger and of better quality. In addition, the sand making machine has the following advantages: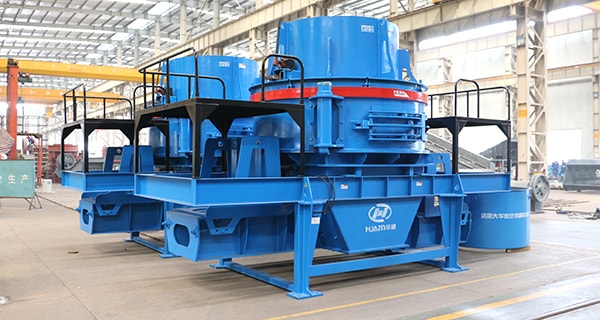 1. Rotor design of deep cavity motor
The crushing chamber is deeper and the material passing quantity is larger. While improving the sand making efficiency, the river pebbles and the broken wall fully collide in the crushing chamber, and the river pebbles collide with each other. More crushing and less grinding can improve the sand making rate, reduce the powder content and improve the sand making effect.
2. Hydraulic cap opening device, thin oil lubrication scheme
The use of hydraulic cap opening device, users can directly open the cover in daily production maintenance; the use of thin oil lubrication program, effectively protect the normal operation of the sand making machine.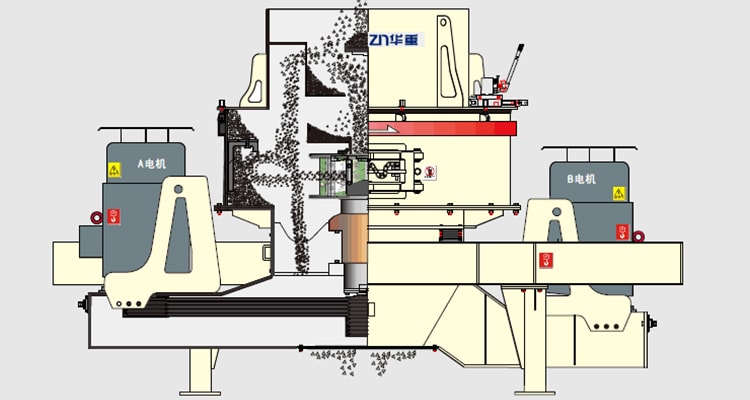 3. Less smoke and dust leakage due to cyclone self-circulation system in vortex cavity
There is no cyclone in the vortex cavity from the circulation system, all kinds of smoke and dust is usually not easy to overflow, all line to keep green production and manufacturing, and the noise is relatively low, do not scratch the surrounding environment.
4. Parts have good wear resistance and long application time
Wearing parts of the whole machine are in the grinding head, the grinding head is also designed with high quality steel, the overall use of composite design, wear resistance is good, and service life is long.