Classification and Features of Mobile Crushing Plant
author:dahua time:2020-05-26
The mobile crushing plant is mainly divided into two types, wheel type mobile crushing plant and crawler type mobile crushing plant. A set of mobile crushing plant is a complete movable stone crushing line. It can configure with feeding, crushing, screening and conveying device. Normally, the production capacity is from 30 t/h to 500 t/h. Here, we focus on introducing the difference and features of these two types of mobile crushing plant.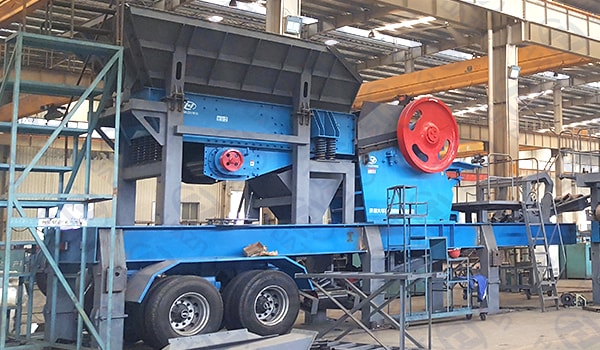 Difference of wheel type mobile crushing plant and crawler type mobile crushing plant:
1. Appearance design
(1) Wheel type: the appearance is similar to a car, the whole machine is driven by the locomotive, the body of the streamlined structure, and the transition is very convenient.
(2) Crawler type: like a tank, the fully hydraulically driven crawler chassis enhances the adaptability and strength the grip of the equipment.
2. Scope of application
(1) Wheel type: because the wheel type mobile jaw crusher is a vehicle traction, it is more suitable for some construction waste treatment, earth and stone works, urban infrastructure and road construction, construction and other industries of all kinds of sand and stone material crushing.
(2) Crawler type: the chassis of crawler type movable jaw crusher adopts crawler type rigid ship structure, high strength, low grounding ratio, good pass ability, good adaptability to mountain, wetland, and can even achieve hill-climbing operations, so it is mostly used in some mines, open-pit coal mining and other harsh operating environment.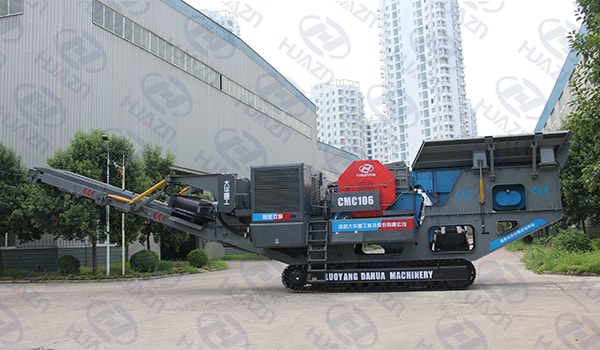 Features of mobile crushing plant:
1. High degree of automation: remote control mode is adopted, which not only makes operation simple and easy to get started, but also reduces manpower input and improves operation safety;
2. Easy to move: mobile crusher production line USES a high-power motor, full horsepower, flexible to move, for the road is not flat, it can also walk quickly, without delaying the production of users.
3. Dual use of oil and electricity: the mobile crushing production line adopts the hybrid mode of oil and electricity operation, running for 20 hours a day, and can be switched with one key, which can well solve the problem of inconvenient electricity consumption caused by the remote areas.
4. Environmental protection and efficiency: the internal improvement and optimization of the equipment for many times can effectively control dust leakage. In addition, it is equipped with dust removal and noise elimination devices to meet the requirements of environmental protection production.
Luoyang Dahua has YD mobile crushing plant and CMC crawler type mobile crusher, the products has stable performance, remote control system, electrical and hydraulic drive unit for option. The company has 7/24 service team, if you have any problems, please contact us: lydhchina@huazn.com.