Configuration Scheme of 500T/H Limestone Crushing Plant
author:dahua2 time:2022-06-29
Limestone is a soft material. When selecting equipment, the products recommended by Dahua Heavy Industry are jaw crusher, impact crusher, vertical compound crusher, etc. The equipment consumption is small, the output is large, and meets the crushing requirements of limestone. From on-site inspection to program planning, from installation and commissioning to smooth production, we have always pursued the combination of value and interests from the perspective of customers. In view of the unfavorable terrain of the production site, professional technicians participate in the whole process and plan carefully, use reasonable layout to avoid weaknesses, and design a reasonable production line scheme for customers.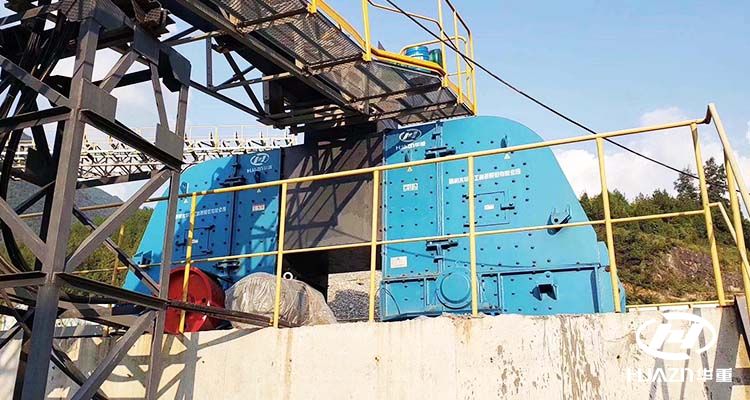 Processing material: limestone
Output: 500T/H limestone crushing plant
Feed particle size: 0-750mm
Discharge particle size: 0-5mm, 5-10mm, 10-31.5mm
Equipment configuration: The large limestones enter the C1412 jaw crusher through the ZSW600*150 vibrating feeder for rough crushing, and then are conveyed by the belt conveyor to two PFQ1315 impact crushers for secondary crushing, and then screened by two 3YKR2463 vibrating screens to meet the particle size. If the required stone needs to be cleaned, two XL762 spiral sand washers can be selected for cleaning. If the stone does not meet the requirements, it will be sent to the vertical compound crusher for re-crushing. , 10-20mm, 20-31.5mm.