Configuration of Cobble Stone Crushing Production Line
author:dahua time:2020-09-16
Cobblestone sand making is a hot investment project. Taking cobblestone as raw material, after crushing, sieving and sand making, the mechanism sand with adjustable fineness modulus and reasonable gradation can be obtained. It is widely used in construction, railway, highway, municipal engineering and other fields.
Sand making production line includes vibrating feeder, jaw crusher, sand making machine, sand washer, vibrating screen and belt conveyors. According to different process requirements, various types of equipment can be combined to produce different sizes of sand.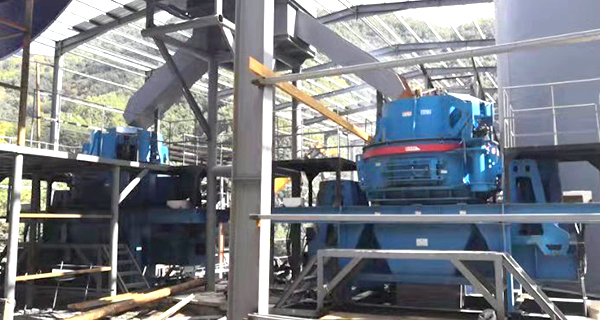 Configuration of cobblestone crushing production line
I. Details crusher configuration of fixed cobblestone sand making production line
According to different specifications of finished products, production sites, investment budgets, etc., common fixed cobblestone production lines are configured as follows:
jaw crusher + impact crusher/cone crusher + sand making machine + (sand washer) + vibrating screen
II. Investment of fixed cobblestone sand making production line
How much does it cost to invest in a cobblestone crushing production line? Different requirements, different output, require different mode of crusher machine, and the price will be relatively different. A small production line may cost tens of thousands of dollars, a 2,000 tons production line would cost millions of dollars. If you want to know more about the configuration plan and the price, please consult the online customer service of Luoyang Dahua.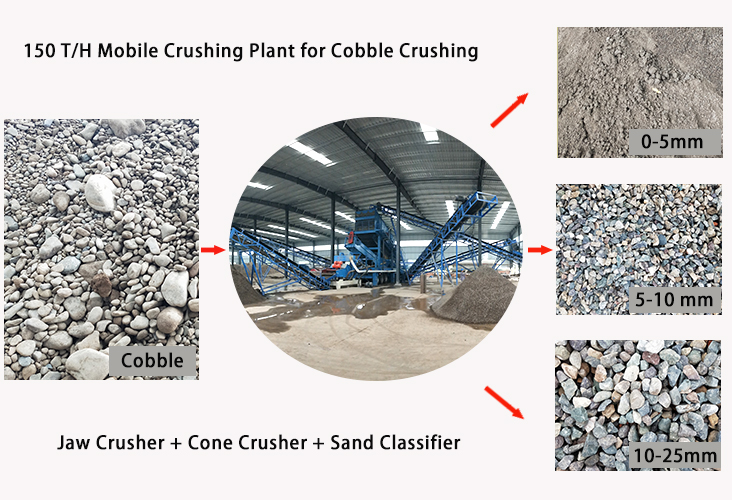 Crushing material: cobblestone
Capacity: 150 t/h
Finished product use: concrete aggregate
Specifications of finished products: 0-5mm (mechanical sand), 5-10-20mm (gravel)
Equipment: Jaw crusher + cone crusher + vibrating screen