The Combination Mode of Crusher
author:dahua time:2020-09-15
The crusher can be divided into coarse crusher and fine crusher. For different production needs, the crusher combination mode is slightly different. Below, let's understand the combination mode of crusher.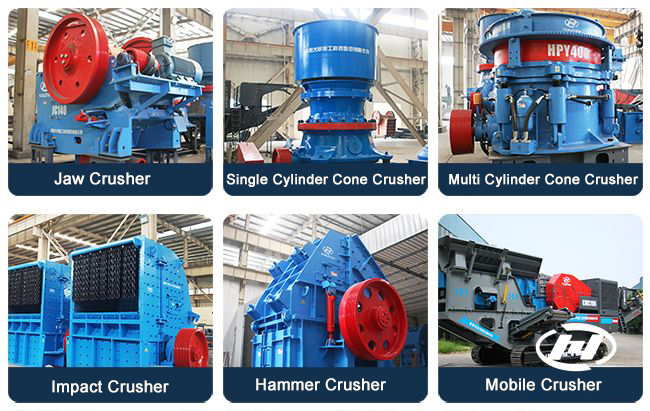 a. jaw crusher + cone crusher: Suitable for the crushing and processing of high hardness stone. Layered crushing, the product particle size is more uniform, the wear parts are durable, maintenance is more convenient.
b. jaw crusher + impact crusher: Suitable for the processing of medium and low hardness stone. The stone produced is more suitable for building aggregate. This collocation is more cost-effective, which is the majority of users prefer choice.
c. hammer crusher + sand making machine: Hammer crusher can finish the crushing process at one time, eliminating the need for first-stage crushing. The process is simple, the floor space is smaller, the operation is convenient, and importantly, it can help users save investment cost.
d. mobile jaw crusher + mobile impact crusher: It is the choice for the construction of mobile quarry. Assembled by the factory, the machine can be directly move to the production site, and put into operation after simple installation. The mobile crusher can move freely and flexibly. It is suitable for users with limited sites.
The above is the common combination mode of crushing equipment, in addition, to constitute a complete production line also needs some auxiliary equipment, such as vibrating feeder, circular vibrating screen, conveyor and so on. Of course, the scheme is not limited, there are a variety of choices. You can consult customer service, we can provide professional customized production line for you, reduce your investment, and improve your income. Email: lydhchina@huazn.com