What is the Minimum Discharging Size of Jaw Crusher?
author:dahua time:2020-09-17
Jaw crusher is a common crushing equipment in the mine rock crushers. It can break granite, dolomite, river pebbles, bluestone, quartz, iron ore and other stone. Jaw crusher has the advantages of large crushing ratio, high efficiency, low running cost, beautiful grain shape, uniform grain size, reliable performance, smooth operation and so on, which is favored by the majority of users.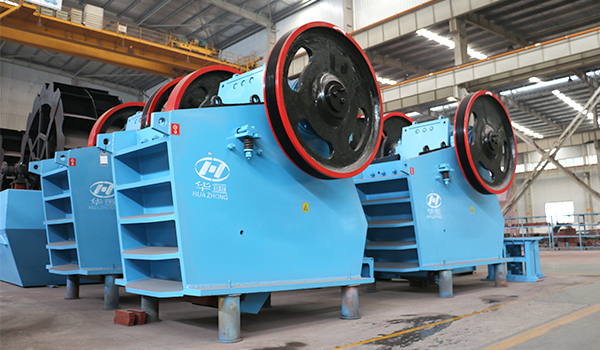 What is the minimum discharging size of jaw crusher?
JC jaw crusher
Max. feeding size: 430~1360mm
Discharging size: 40~300mm
Production capacity:50~1500t/h
ASD jaw crusher
Max. feeding size: 530~1040mm
Discharging size: 50~300mm
Production capacity:125~1110t/h
Max. feeding size: 680~1200mm
Discharging size: 65~325mm
Production capacity:185~1300t/h
DHKS jaw crusher
Max. feeding size: 210~640mm
Discharging size: 20~200mm
Production capacity: 7~310t/h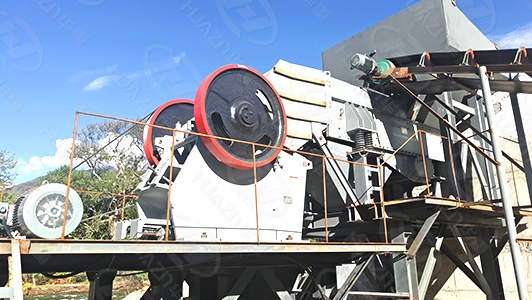 Ways to improve jaw crusher production capacity:
1. Pay attention to the motor temperature when the crushing equipment in operation. If the temperature is too high, it will damage the motor.
2. Average and uniform feeding rate: Constant feeding with equal speed can keep the crusher running smoothly and promote its working efficiency greatly.
3. Suitable belt tension: To maintain the appropriate transmission belt tension, do a good job in the driver maintenance, to avoid the belt slip, the crusher speed decline, so as to improve the crusher productivity and reduce energy consumption.
4. Operate the equipment correctly: Ensure the stability of crusher capacity. The staffs must accurately control the equipment, as far as possible to keep the feeding point in the middle of the crusher feeding opening, so as to improve the discharging speed, and improve work efficiency.
Luoyang Dahua has more than 30 years in manufacturing crushing and grinding machinery. The company can provide jaw crusher, cone crusher, impact crusher, sand washer, and also can provide customized solution for the stone crushing production line. We offer free technical support, free online support and free consulting service. Please contact us to get discount price of crusher machine. Email: lydhchina@huazn.com