Features and Technical Advantages of Hydraulic Cone Crusher
author:dahua time:2018-01-22
Hydraulic efficiency cone crusher has more advantages than the spring cone crusher and the general hydraulic cone crusher.
1. Large crushing ration, high production efficiency.
2. Low consumption of wearing parts and operation costs.
3. Lamination crushing, good shape of finished granularity.
4. Thin oil lubrication that makes the machine stable and improves its service life.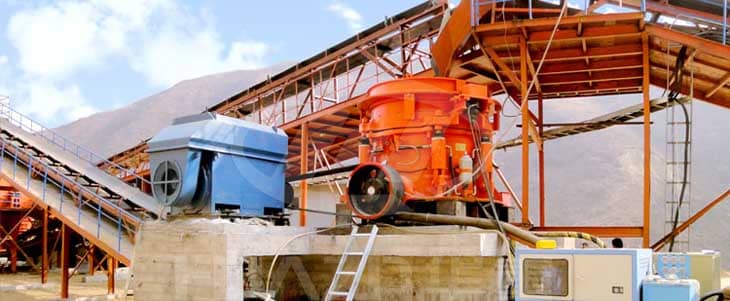 5. Various crushing cavity type, flexible application and strong adaptability.
6. High degree of automation, hydraulic protection and hydraulic clearance reduce down time.
7. Easy for maintenance and flexible for operation.
Luoyang Dahua can provide various types of hydraulic cone crusher. These crushers have higher production capacity, optimal products shape, easy for automatic control, which truly creates more values for the users.