Good Particle Shape of Impact Crusher Making It Popular in the Mining Industry
author:dahua time:2018-03-13
Impact crusher is a kind of crushing machine by using impacting force to crush materials, which is mainly used for the crushing of soft materials with the compressive strength <150Mpa, such as limestone and dolomite, and the hard materials >150Mpa like granite, basalt and cobble.
Impact crusher has the feature of simple structure, large crushing ratio, high productivity and low power consumption. The crushed products has good shape of cubic shape, therefore, it is widely applied in the fields of high speed railway, highway, construction industry and so on.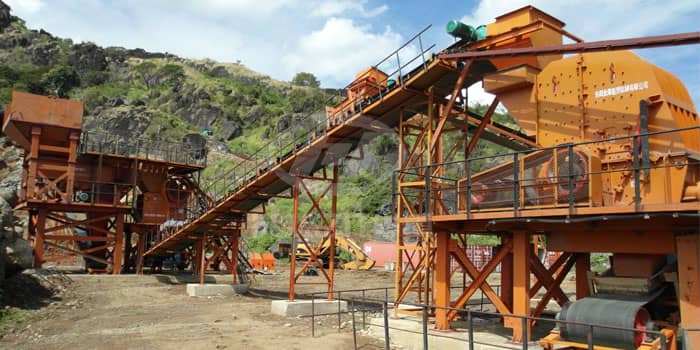 During working process, speed is the main factor of influencing the crushing quality, efficiency and service life of impact crusher. But the crushing effect does not always increase with the incensement of the speed. The high rotation speed will increase the abrasion of butt ends, seriously affecting the service life of impact crusher. In order to comprehensively consider the crushing quality, efficiency and service life, reducing the impacting force and crushing frequency is critical. Therefore, it is necessary to consider the optimization of rotor structure and related parameters, and to analyze the influence of uniformity of feeding particle size. It is also very important to determine the main collision area between the rock and the main butt ends.