Hammer Crusher Classification and Price
author:dahua time:2021-01-07
Hammer crusher is one of the commonly used ore crushing equipment in sand making industry. It is often used in construction, railway, road, water conservancy and other projects. The hammer crusher has the advantages of simple structure, high crushing efficiency, large crushing ratio, strong production capacity, uniform product size and so on. There are many types of hammer crusher, which can be applied to different fields. So how much is the hammer crusher, what types are there?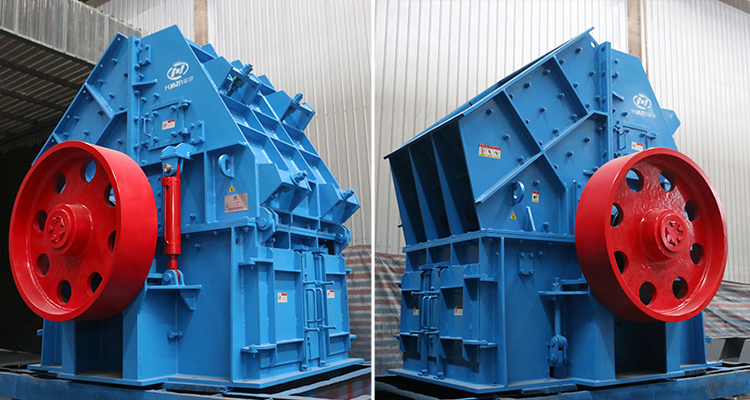 A. Hammer crusher classification
Luoyang Dahua hammer crusher is mainly divided into PC series hammer crusher, PCD series heavy hammer crusher, PCH series hammer crusher.
1. PC series hammer crusher
PC hammer crusher is relatively small in size, easy to operate, small in output, generally used in small production lines. It simplifies the crushing process, modular combination design, through the replacement of crushing cavity that can achieve coarse, medium and fine crushing conversion, improve production efficiency.
2. PCD/PCH series hammer crusher
The sand shaping effect of these two kinds of crusher is good. The particle size of the finished product is uniform, the grain shape is beautiful, the intelligent design is convenient to operate, and the body size is relatively large. The output of heavy hammer crusher can be up to 1000 tons per hour, with high operating efficiency, large crushing ratio, environmental protection and energy saving.
B. Hammer crusher production advantages
1. Continuous work, less downtime: the hammer crusher adopts the environmental protection, intelligent design concept, can achieve a long time of normal operation.
2. Reasonable structure, green environmental protection: each component has been strictly inspected and checked, the finished products are generally cubic shape, less dust, and green environmental protection.
3. Large crushing ratio and uniform product: the operation principle of striking type is adopted to produce the finished product with good grain shape and uniform particle size.
4. High wear-resisting degree of accessories, long service life: hammer crusher adopts high quality high manganese steel, and after strict heat treatment process, the service life is greatly extended.
C. Hammer crusher price
Hammer crusher price is not fixed, according to the customer's choice, different type of crusher has different quotation. The price is also affected by the regional consumption level and manufacturer scale, so choose a good manufacturer is also very important, can save a lot of human and financial resources. Customers should choose the right machine according to their own production situation, would like to get accurate quotation can click online consultation.