High Quality Crusher Manufacture
author:dahua time:2019-08-16
High quality crusher manufacturer. Luoyang Dahua Heavy Industry Science and Technology Co., Ltd. established in 1958, after decades of development and innovation, it has developed into a high-tech enterprise integrating R & D design, assembly, fabricating and service. Our crushers have passed ISO and CE certification, meanwhile, we have also obtained the German TUV certification. The crusher has good quality and stable performance. We are the strategic partner of Sinohydro Corporation, China Railway, China Road and Bridge, and China GEZHOUBA Group, etc. The projects constructed by us have enjoyed a high reputation in the industry. Now, I will introduce some hot crusher products:
PLS series vertical shaft impact crusher
PLS vertical impact crusher, also known as sand making machine, has two functions: crushing and shaping. This machine has unique cavity design, large processing capacity, high sand rate, the product is cube, high density. Dahua sand making machine can choose single motor drive or double motor drive, wide selection, single machine capacity is 24tph to 715tph. Feed control equipment can be selected to adjust the flow rate of impeller feed, so as to accurately control the proportion of impeller feed and circular waterfall material.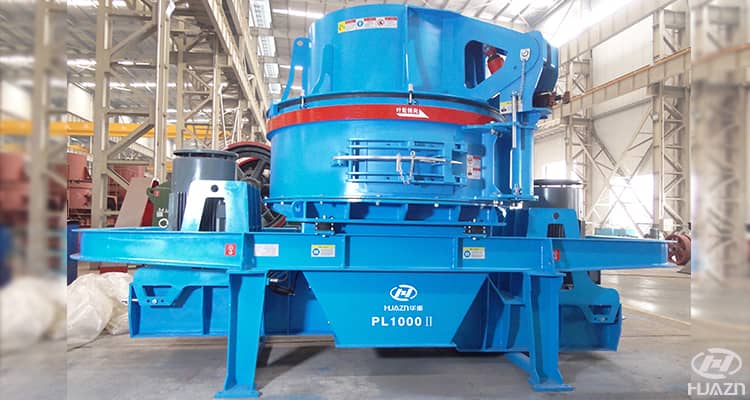 JC series jaw crusher
JC jaw crusher adopts high strength material with high structural design, higher reliability and large crushing ratio, which is the suitable equipment for primary crushing various kinds of rocks. The processing capacity is up to 1500tph, max.feed size is 1360mm. Dahua JC jaw crusher has welded frame and modular frame, integrated motor design, the loading capacity increased by 10%. The company products with complete specifications, among them JC106, JC116 can be used for mobile crushing plant.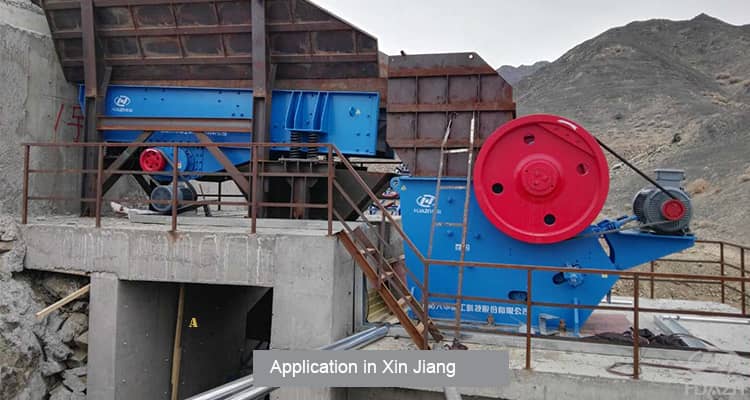 PFQ strong vortex impact crusher
PFQ impact crusher is suitable for the crushing of medium hard rocks, like limestone, dolomite, cobble and so on. It also can be used for construction waste treatment. PFQ impact crusher has three crushing camber, the feeding granularity is large, and production capacity is high. The materials are crushed through three crushing chamber, so the products granularity is fine. Moreover, the crusher has anti-winding and shear function, so it is also a suitable construction waste crusher, discharge smooth, not easy to block.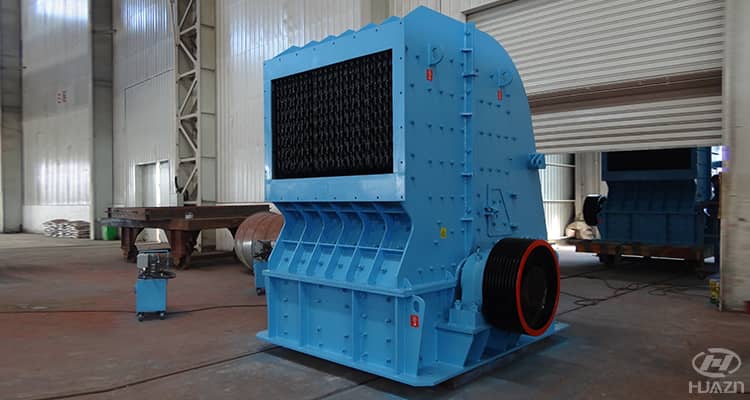 Luoyang Dahua can not only provide customers with high quality crusher equipment, but also can provide customers with complete sets of solutions, design a suitable production line, and provide perfect after-sales service. The equipment before leaving the factory will carry out strict test, meeting customer requirements before packing and shipping. After the equipment arrives at the customer site, professional technicians will be sent to the site to conduct the installation, and take operation training for the customer until the customer has fully mastered. If you want to know more details about our company, please contact us: lydhchina@huazn.com