How much to open A Quarry? What Equipments are needed?
author:dahua time:2019-08-12
In recent years, with the development of railway, highway, urban and rural construction, the demand for sand and stone is greatly increased. Natural sand cannot meet the large-scale requirements, the demand of artificial sand is rising year by year, the price of artificial sand is also rising. More and more investors have aimed at the investment of a quarry. How much to open a quarry? What equipments are needed?
How much money to open a quarry
Early in the project, there are many certificates are required, such as the relevant documents needed by mining license, mining design scheme and document issued by safety supervision department, etc. also need to conduct pre-evaluation on environmental protection and soil and water conservation.
In the medium term, after the above procedures are completed, investors need to buy some machinery and equipment. For example, crusher, belt conveyor, sand washer, etc. The specific equipment to be purchased depends on the production scale and product demand, etc. Only after understanding the final demand of customers can the production process, equipment selection and quotation be configured.
In the later stage, the equipment needs to be maintained and repaired, plus labor costs, water and electricity costs, site rental costs, etc.
The investment of quarry needs comprehensive calculation, including many reasons, after saying the investment, we will say what kind of equipment is needed.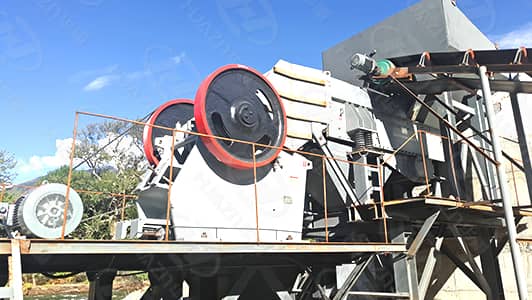 What equipments are needed for a quarry
Quarry generally needs feeder, crushing equipment, screening equipment, transport equipment and so on. Different production lines are configured according to different production requirements, small to dozens of tons per hour, large to hundreds of tons, thousands of tons. The crushing equipment includes coarse/primary crushing equipment, fine crushing equipment and sand making machine.
Jaw crusher is generally used for coarse crushing equipment. It is used to break large blocks into small pieces, which meet the requirement of the following step. Jaw crusher has large output and high crushing ratio. Luoyang Dahua jaw crusher has solid structure, movable jaw assembly are durable and stable, jaw plate has high utilization that reduce the maintenance cost.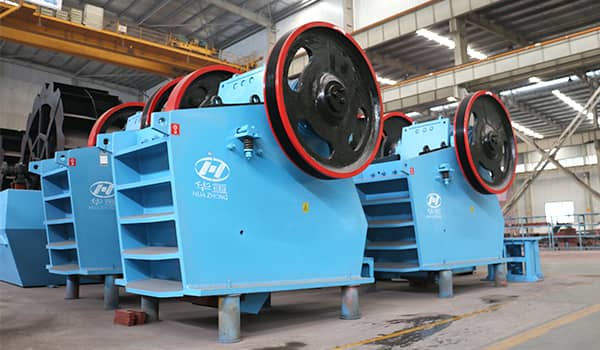 Fine crushing equipment mainly has cone crusher and impact crusher. Cone crusher is used for the crushing of hard rocks, such as granite, basalt, river pebbles and so on; impact crusher is used to break soft stones, such as limestone, bluestone, etc. After the second crushing, you can screen out different specifications of stone, if you need to make sand, transport into the sand making mechanism.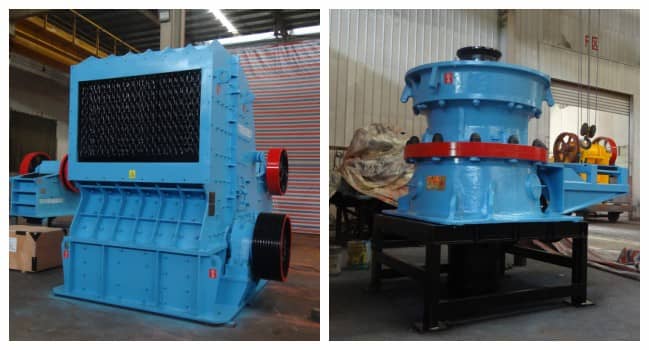 Sand making equipment usually refers to sand making machine. Mechanical sand below 5mm can be produced to replace river sand for construction. The vertical impact sand making machine has the effect of shaping stones, which can make the shape of stones better. Luoyang Dahua PL series sand-making machine obtained patent license in 1992 (patent no. 902183745), equipped with deep chamber impeller, compared with the same type of sand-making machine, the crushing amount is larger, the overall optimization of the chamber can make the material has a better movement path and launch angle, so as to obtain the ideal crushing effect.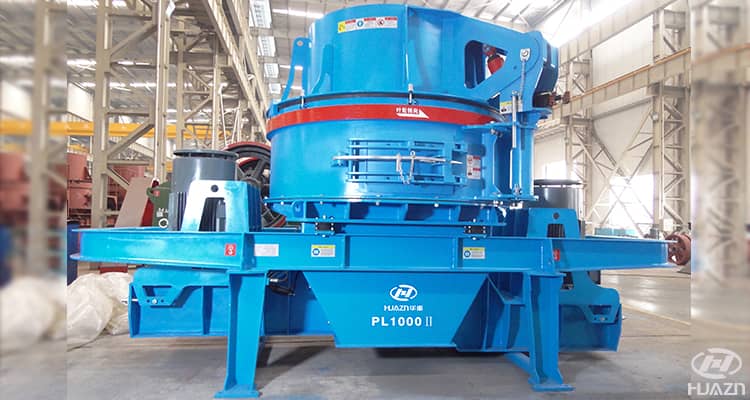 Luoyang Dahua, specializing in the production of various types of crushers, sand making machine, mobile crushing plant, etc. Since its establishment, through continuous reform and innovation, it has developed into a high-tech enterprise integrating design, research and development, manufacturing and service, enjoying a high reputation in the industry. We are committed to providing customers with high quality equipment, perfect solutions and comprehensive after-sales service. Welcome the majority of investors to contact us: lydhchina@huazn.com.