How to Configure a Stone Crushing Plant?
author:dahua2 time:2022-08-03
The raw materials used in infrastructure, such as granite, cobblestone, quartz stone, and basalt, have to undergo a series of processing to reach the standard of use. So what equipment do we need in the process of processing these raw materials? What are the technological processes? How to configure the crushed stone production line?
A complete stone crushing plant,is mainly composed of crushing system, screening system, sand making system, sand washing system and dust removal system.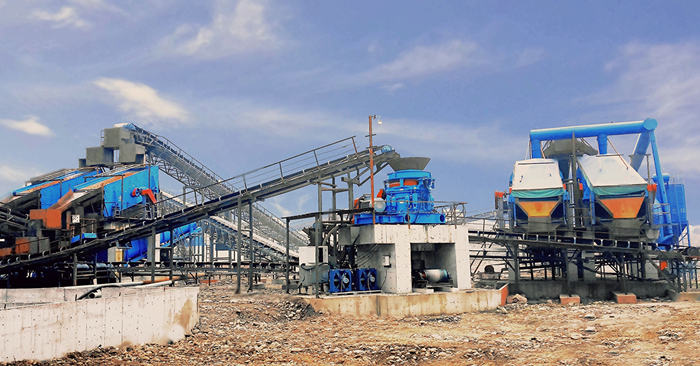 1. The hardness of the raw material. Whether it is granite, river pebbles or limestone, generally speaking, stones with higher hardness need to use jaw crushers, cone crushers and sand making machines.For medium-soft materials, jaw crushers, impact crushers and sand making machines are used.
2. The applicability and crushing ratio of the crusher. The jaw crusher adopts the principle of extrusion crushing, which has the characteristics of high crushing rate and large amount of material. Do medium and fine crushing equipment; impact crusher and hammer crusher are suitable for processing stones below medium hardness, while cone crusher is suitable for processing stones above medium hardness.
3. The output of stone crushing plant. The equipment types and models of the crushed stone production line are not randomly matched. Appropriate types of crushing, sand making and screening equipment should be configured according to the hardness, moisture content and processing capacity of the raw materials, which requires a better match between the equipment.