How to adjust the Discharging Opening of Impact Crusher?
author:dahua time:2020-05-12
The use of impact crusher is very common in rock mining. Users who have known this machine know that its production efficiency is related to the characteristics of the stone and the structure of the machine, among which the discharging opening also has an impact on its production efficiency. Today, Luoyang Dahua will introduce how to adjust the discharging opening of impact crusher.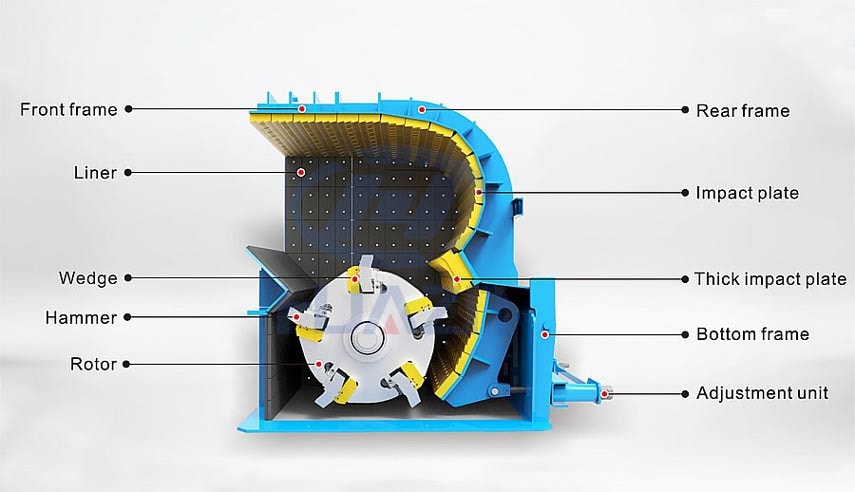 1. The impact crusher uses hydraulic adjustment method. Its main shaft is located on the plunger in the hydraulic cylinder, changing the volume of hydraulic oil can change the position of crushing cone, and thus adjust the size of discharging opening. When overload, the downward pressure on the spindle is added, forcing the plunger of the hydraulic oil into the accumulator in hydraulic drive system. The crushing cone is then lowered to increase the discharge port, and the non-crushing material that enters into the machine cavity with the stone is discharged, so as to avoid the blocking affecting the production.
2. The use of mechanical operation method. The upper end of spindle is equipped with adjustment nut, through adjusting the nut, the crushing cone can move up and down, and the discharging opening becomes larger and smaller. If it is overload, cutting off the safety pin on the driving pulley to ensure insurance.
That is to say, through different methods, the discharging opening of impact crusher can be adjusted, to complete the safe operation of machinery and high efficient production.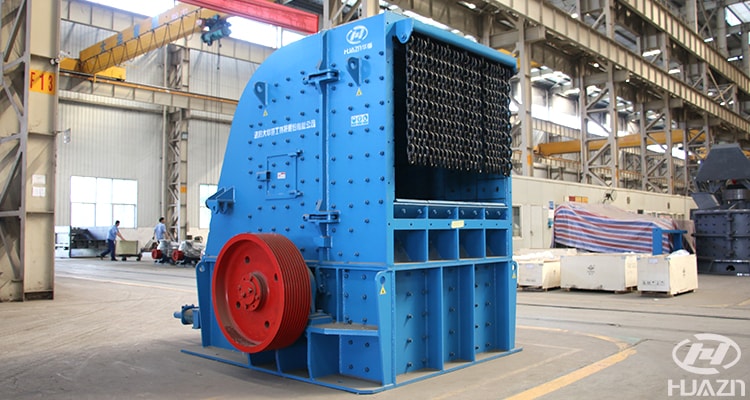 As the secondary crushing machine, impact crusher has large production capacity, convenient adjustment, effective control of discharging particle size, simple structure, and the finished product size is uniform. When choose the impact crusher, we should choose the reliable manufactures.
Luoyang Dahua has more than 30 years experience in manufacturing crusher machine, mill machine, and can provide the solution for stone and sand making production line. Because we sell directly from factory, reduce many intermediate links, and spend more money on product production, research and development. At the same time, we guarantee the quality of our products, strictly control the quality system, the machine will pass strict testing before leaving the factory, to ensure the delivery of a qualified product to customers.