How to choose Medium Crusher Machinery?
author:dahua time:2021-02-01
The crusher is mainly divided into coarse crushing, medium crushing and fine crushing. These three different crushing processes can break materials into finished products of various fineness. The medium crusher plays the role of controlling the particle size of the material, and plays the role of undertaking coarse crushing equipment and fine crushing equipment. The crusher needs to meet the particle size requirements. The material obtained after pre-screening enters the medium crushing equipment. The minerals that meet the particle size requirements are discharged from the discharge port, and also play the role of screening.
Different links have different types of equipment. In terms of the medium crushing link, it mainly includes cone crusher and impact crusher, then how to choose the two different types of equipment?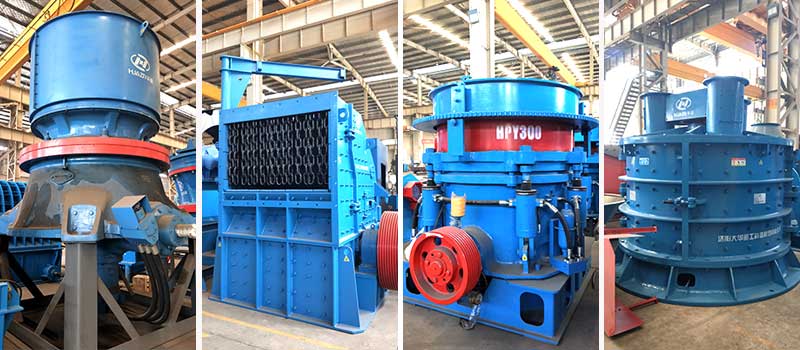 1. There are multiple cylinders and single cylinders of cone crusher. The comprehensive performance of the former is higher. In the process of crushing or fine crushing, the choice of single cylinder or multi-cylinder, according to the project requirements and equipment layout. If the crushing ratio is large, the multi-cylinder hydraulic cone crusher can be used to reduce the number of crushing sections and reduce the system investment. The content of needles and flakes is generally below 18%. If the hard rock is broken, the multi-cylinder hydraulic cone can be used. If the general rock is broken, the single-cylinder hydraulic cone crusher can be used.
2. Impact crusher one-time investment is low, the application field is wide. Most of them are only suitable for crushing rocks with medium hardness and low abrasive property, otherwise the operating cost will increase greatly and the economy will decrease.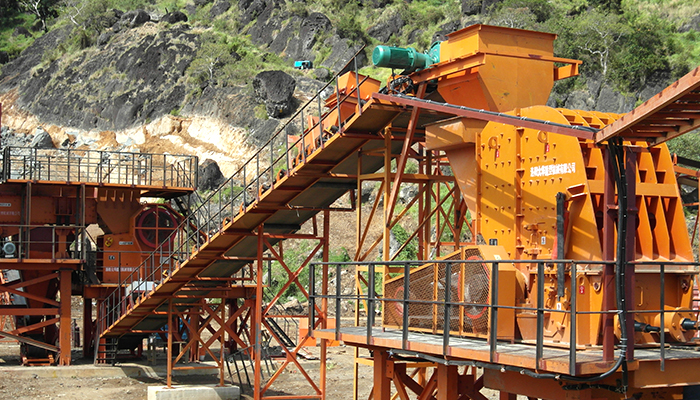 Therefore, when choose medium crusher machinery, you can choose whether to use cone crusher or impact crusher according to the hardness of the material.
These two types of crusher have a lot of different types and models, they can complete the processing of different materials, so in the process of material crushing, for the selection of equipment is also very important. Whether cone crusher or impact crusher, the purchase basis is the demand of production, as well as the cost of investment of customers, according to these two aspects to choose the right type of equipment.
Luoyang Dahua cherish every customer's visit, Luoyang Dahua experienced technical engineers will free design for the user, Dahua ensure that every piece of equipment delivered to the customer is a qualified machine, Dahua professional after-sales service team will provide guidance to production line assembly, equipment commissioning, machine maintenance and other services. Welcome the customer contact us: lydhchina@huazn.com.