What is the Output of GPY Series Single Cylinder Hydraulic Cone Crusher?
author:dahua time:2021-02-02
Single cylinder hydraulic cone crusher is widely used in mining, smelting, building materials, highway, railway, water conservancy and chemical sectors, etc. It can crush medium and above medium hard materials, like iron ore, limestone, granite and others. The single cylinder hydraulic cone crusher has strong crushing ability, continuous and stable operation, neat grain shape, automatic hydraulic cavity cleaning, and large handling capacity, etc. It is an ideal equipment for medium crushing and fine crushing. What is the output of GPY series single cylinder hydraulic cone crusher?
GPY Series Single Cylinder Hydraulic Cone Crusher is one of advanced cone crusher in China. The machine is one kind of high-class product combined with mechanical technology, electrical technology, hydraulic technology and advanced crushing technology. GPY cone crusher adopts high strength casting-steel frame, alloy forging main shaft and high precision arc-shaped spiral gear driving structure, combined with multi-chambers selection and automation control system, which fulfills the performance and advantages. This GPY cone crusher can be widely used in secondary and fine crushing work for all kinds of hard materials and rocks to meet customers' various needs for crushing.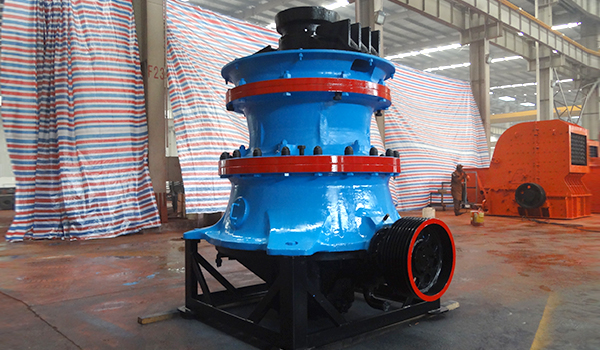 Cone crusher advantages
1. Laminating crushing design, good particle shape, and high crushing efficiency.
2. High degree of automation.
3. Enhanced frame structure, high loading capacity.
4. A variety of crushing cavity for choice, wide adaptability.
5. Low operation noise and vibration.
6. Low installation and management cost.
Output of single cylinder hydraulic cone crusher
Max. feeding size: 40-450 mm
Discharging size: 8-70 mm
Production capacity: 45-2176 t/h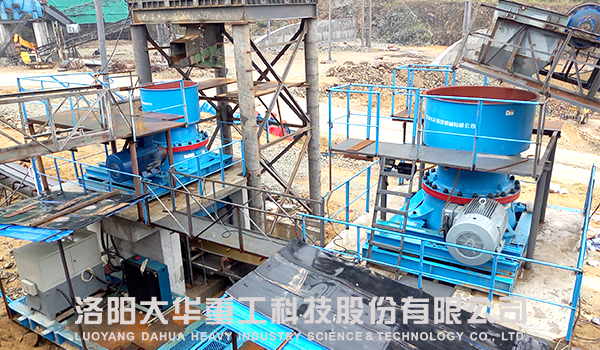 Different specifications of the single cylinder hydraulic cone crusher has different crushing cavity, the crushing output is also different. This depends on what type of crusher is selected, and what type of crushed material is. So we can figure out exactly how much production can be achieved.
Luoyang Dahua established in 1958, has rich experience in R & D of stone crusher, sand making machine, sand washer and feeding & screening equipment. The products have obtained ISO and CE certification, and conduct strict factory testing. Welcome the customer contact us lydhchina@huazn.com to get more information and latest quotation.