Impact Crusher Machine Manufacturer
author:dahua time:2021-01-29
Impact crusher is mostly used for crushing medium hardness stone, such as limestone, pebble, bluestone and so on. The discharging particle size is adjustable, the crushed material is in the cube shape, and there are multiple crushing specifications, which can meet the needs of all kinds of sand production lines. Now the large and small scale impact crusher manufacturers are appeared in the market, how to choose?
Here we recommend Luoyang Dahua Heavy Industry Science & Technology Co., Ltd. The company is one of TOP crusher manufactures in China, over more than 40 years history, the crusher machine quality is guaranteed, from machine design to factory test, each link is strictly controlled by the engineer. Luoyang Dahua can also provide customized design solution for the customer, the products are sold to France, Russia, Japan, Indonesia and other 20 countries. If you want to know more, please contact us

or send email to lydhchina@huazn.com.
Hot sale impact crusher machine
PFQ series impact crusher
PFQ impact crusher has compact structure, strong rigidity and large rotor inertia. The impacting plate and board hammer can be replaced with each other, easy replacement of wearing parts, reduce inventory and maintenance costs. Production capacity: 46-670 t/h, maximum feeding particle size: 150-900mm.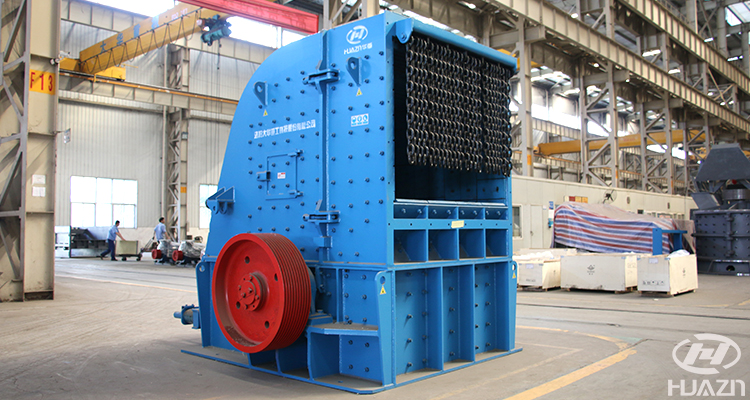 PFY series impact crusher
The inner wall of PFY impact crusher is equipped with sawtooth lining plate made of high wear-resistant materials. The uniform distribution of the feeding material throughout the width of the rotor will prolong the service life of the crusher and reduce the maintenance cost. All models are equipped with hydraulic opening, and the larger size impact crusher has a hammer head lifting device.