How to choose Mobile Crushing Station? Which Crusher Manufacturer is good?
author:dahua time:2021-03-24
There are many manufacturers of mobile crushing stations in the market. At this time, many people do not know where to buy. Here we recommend you to choose Luoyang Dahua. Luoyang Dahua is a crusher manufacturer specializing in the production of mobile crushing station. It has a complete range of models, mainly based on "green and intelligent", and direct production and direct sales at preferential prices. There are still people who do not know what type to choose, because there are many kinds. The production of mobile crushing station ranges from 40-650 tons per hour. As long as you choose according to the actual situation, the following will teach you how to select the type.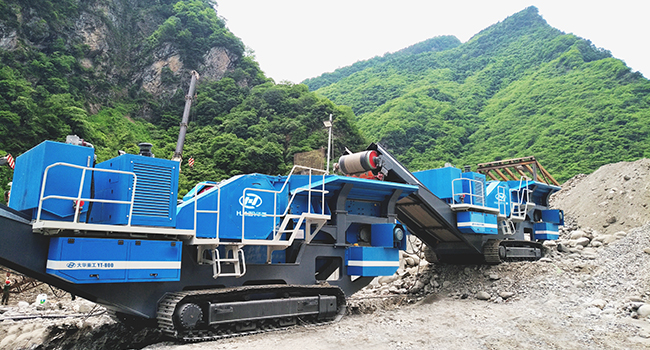 According to the different vehicle-mounted chassis, the mobile crushing station can be divided into two types: tyre type and crawler type. Among them, tyre type mobile crushing stations are used for crushing in small and medium-sized sand and gravel factories as well as some urban infrastructure, roads or construction sites. The crawler mobile crushing station is generally used in worse environment and large production site even need to climb the hill.
According to the fineness of broken materials and finished products, it can be divided into coarse crushing mobile jaw crushing station, medium crushing mobile cone crushing station and impact crushing station, as well as fine mobile sand making machine. As for which kind to buy should be subject to the requirements of actual materials and finished products.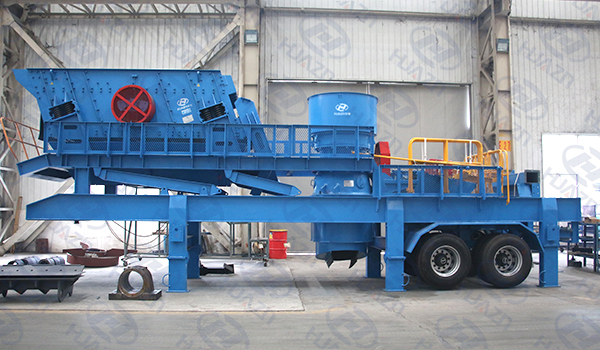 From the above information we can see that there are various types and models of mobile crushing stations, and different manufacturers offer different price. The market price is around 3 million between 23 million RMB, we don't only focus on the price of the machine. After all, the mobile crushing station is equivalent to the whole production line, high production efficiency, more intelligent, conform to the requirements of modern application field is also need to be considered.
The price of mobile crushing station is affected by many factors. The mobile crushing plant produced by Luoyang Dahua not only has low price, but also has the guarantee of quality. The equipment has long service life and high production efficiency, which can effectively increase the production line output and thus improve the overall economic benefit. If you want to know more about the mobile crushing station, please send email to lydhchina@huazn.com, we will reply you within 12 hours.