How to choose Suitable Impact Crusher?
author:dahua time:2021-01-11
Impact crusher is the hot crusher machinery in sand and stone production line. It has various types, the users can choose different type of impact crusher according to the processed materials, production capacity, and production situation. In order to achieve better crushing efficiency, how to choose suitable impact crusher?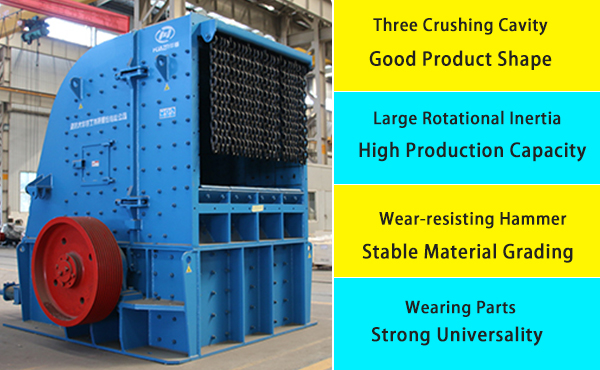 1. According the production site situation
Users need to know clearly about the production site scale before buying equipment, and whether there are strict requirements on the size of the impact crusher, so as to avoid the situation that the purchased crusher is too large to be used normally.
2. According to the production capacity
Each user's actual processing situation is different, the applicable equipment is also different. Users need to find out their own material properties, material size, capacity demand, finished product specifications, etc., and choose the appropriate impact crusher according to their own needs.
3. According to the budget investment
The price of different types and models is different. Under normal circumstances, the more advanced the configuration, the better the performance, the more expensive the crusher equipment. The user should buy the machine according to their own situation and investment cost.
The above is a brief introduction of the selection method of Luoyang Dahua impact crusher. If you are interested in the impact crusher, want to know more relevant information, such as equipment capacity, parameters, quotation, etc., you can click on the free consultation, there will be professional technical personnel online service for you.