Does the Impact Crusher eat Large Blocks of Stone?
author:dahua time:2021-01-12
In the field of green mining processing, there is no doubt about the ability to "eat" large stones of impact crusher, and the "cavity" has the ability to "digest". The maximum feeding size is 1260×2040mm, and the feeding size is an important factor to determine its capacity. Therefore, in order to obtain high yield, the size of the feed port is a key parameter to pay attention to.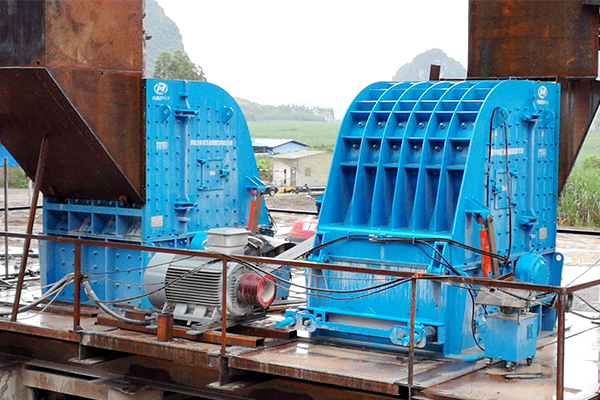 PFQ series impact crusher
PFQ impact crusher is good at processing the rocks with side length not more than 500mm, compressive strength not more than 350 MPa. Use of impact energy to break stone, the particle size of the finished material is better and the particle size is more uniform. The particle size of the discharged material can be adjusted by adjusting the gap between the impact plate and the plate hammer. Optimized crushing chamber, large inlet design and rotor heavy design can increase the reliability of the whole machine. Reliable overload and over-iron protection devices are equipped to make it have very strong safety performance.
What are the advantages of impact crusher at the environmental protection production site?
1. Spray system: Impact crusher is common in the whole production line. In order to reduce the amount of dust pollution and inhibit the flying of dry stone, spray device is configured in the conveyor belt, screening machine and feeding discharge to humidify and increase the weight of dry material, which greatly reduces the dust flying and the amount of dust pollution in the factory.
2. Dust collecting device: Dust collecting device is configured on the side of the impact crusher. In order to reduce the overflow of dust, impact crusher adopts the principle of eddy current, using air flow cycle to collect dust, which can reduce the overflow of dust from the source. In addition, through the reasonable adjustment of the longitudinal distance between the equipment, can effectively reduce the stone transport when the fall, reduce dust pollution.
3. Noise removal equipment: Machinery operation unavoidably will produce noise, in order to reduce noise, in addition to configure the noise removal equipment for the whole production line, the wear-resisting buffer layer is set on the inner wall of impact crusher. It greatly reduces the noise of the collision of the stone, and does not cause trouble around. The use of thin oil lubrication device also greatly reduces the noise caused by friction of lubrication parts.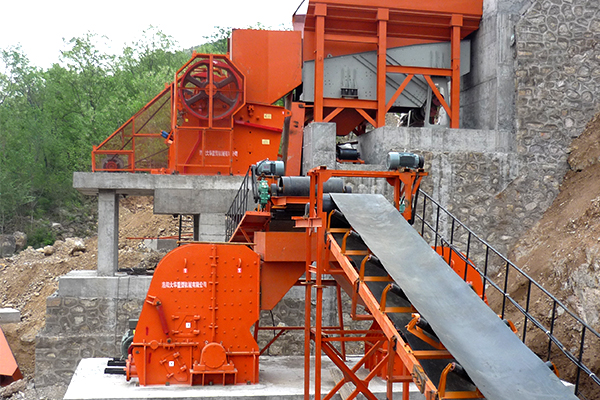 The impact crusher can eat large pieces of stone, users don't have to worry about completely. Because the feeding mouth of impact crusher is large enough, "inner cavity" has the ability to" digest ", it has high capacity, reliable operation, and low fault rate. For more information about impact crusher price, crusher feeding size, crusher configuration, please leave message to us, or contact free online service, we will serve you wholeheartedly!