How to deal with the Slow Materials discharging of Sand Making Machine?
author:dahua time:2019-10-16
Cobble sand making machine is the core equipment in cobble sand making production line, its production capacity directly influence the whole production line capacity. After long term using, sand making machine is aging, or the improper operation affects the production efficiency may cause the machine slow discharging that could not meet the requirement of the whole production line. How to solve this problem?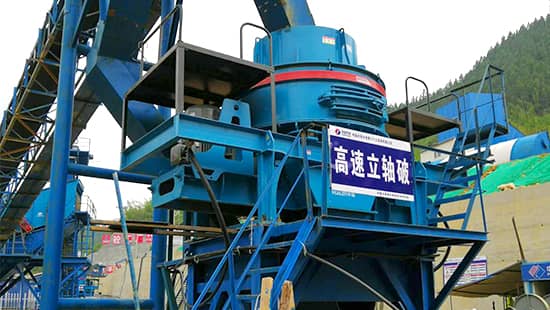 1. Fast materials feeding
Fast materials feeding may increase the machine loading, the materials cannot be processed in time. This will cause the slow materials discharging or even block the crushing cavity. We need to pay attention to the feeding speed, and observe the current meter to adjust the feeding amount.
2. Correctly operate and maintenance of sand making machine
Whether the sand making machine is operated correctly or maintained regularly is another factor to cause slow materials discharging. After working for a while, the spare parts of sand making machine are worn or aging, this is normal. The importance is that after using, the spare parts of the machine should be inspected, maintained and repaired if needed. The good maintenance can extend the sand making machine service life and improve the crushing efficiency.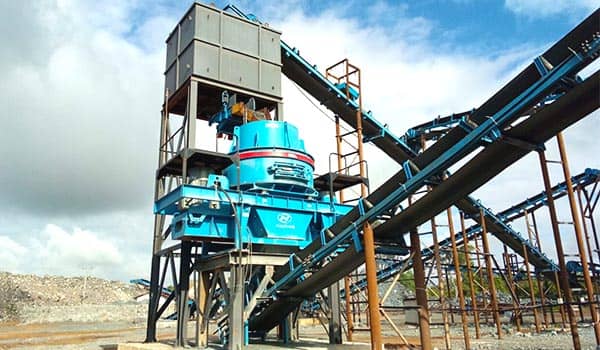 3. Human factor
The sand production rate of the machine also relates to the stone property, for example, when process granite or cobble, the sand production capacity is different. Because the stone hardness, particle size, water content is different, the sand discharging capacity is different. This need the customer to read the operation instruction carefully and know the parameter of the machine, cannot ignore the operation procedures in order to pursue high yield, such as too much feeding materials, the hardness of finished products beyond the crushing requirement, not only cause less sand but also wear the spare parts of the sand making machine.
The above is for pebble sand-making machine how to deal with the slow material discharging, hoping that through the explanation, you have a further understanding of sand-making machine. Luoyang Dahua is a crusher manufacturer with 60 years experience in manufacturing research and development, which is a professional manufacturer of mining ore dressing equipment, we provide you with equipment selection, installation guidance, and after-sale tracking service, welcome the users contact us:lydhchina@huazn.com.