Importance of Jaw Crusher in Stone Crushing Production Line
author:dahua time:2019-09-03
Jaw crusher has important position in stone crushing production line, which is the first primary crushing equipment in stone production line. Jaw crusher has the characteristic of large crushing ratio, high production capacity, stable running, and easy maintenance. As the "leading role" of the team, the production capacity of jaw crusher cannot keep up with the designed requirement, and it does not reach the expected effect, let alone the production capacity of the subsequent crushing process, which will affect the crushing capacity of the whole production line. Today, we will introduce the importance of jaw crusher from working principle, crusher feature and crusher supplier.
Working principle:
The crushing cavity of jaw crusher is composed of movable jaw plate and fixed jaw plate. When the jaw crusher works, movable jaw take reciprocating motion driven by the eccentric shaft, forming angle with fixed jaw. The stone is crushed and split through crushing force. Because of this simple crushing principle, jaw crusher can achieve volume production, with high crushing efficiency and easy operation.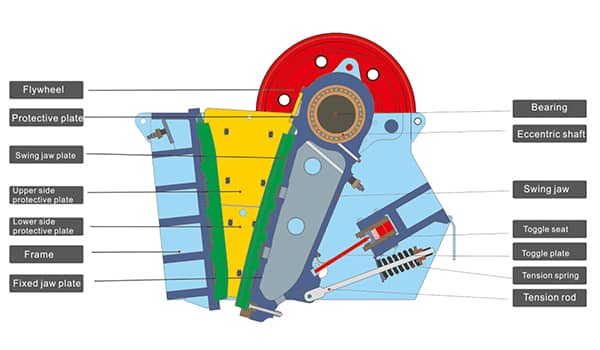 Crusher feature:
1. V cavity design, deep crushing cavity, large motion inertia, and large material flow.
2. Movable jaw plate and fixed jaw plate can be exchange for four times, realize uniform abrasion of crushing surface, and improve material utilization. The jaw plate is made of high manganese steel with good toughness, deformation and hardening ability, long service life and low cost.
3. Discharging opening adopts hydraulic adjusting device to adjust the size of opening, fast and convenient, save time and effort.
4. Jaw crusher has simple structure, stable operation, easy for maintenance.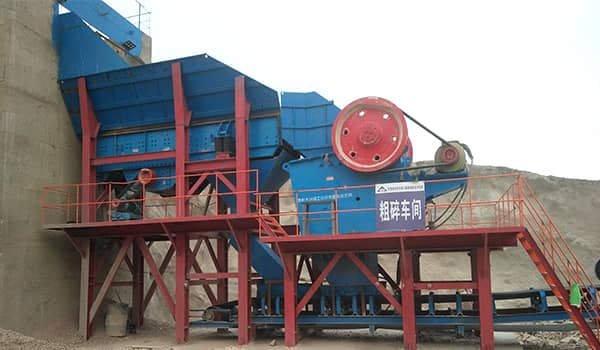 Crusher supplier
Jaw crusher quality is also related to the crusher supplier. Large-scale crusher supplier controls the product's quality from designing, processing, assembling, to real-time monitoring. In addition to professional theoretical knowledge, technicians also have rich field experience. When designing, they will design more suitable equipment for customers based on the field conditions. Large-scale supplier pay attention to materials adoption, whether wear-resistant parts manufacturing or crusher body manufacturing, use high quality materials, reduce the replacement of wear-resistant parts, lower the cost of maintenance. Therefore, in the purchase of stone jaw crusher, choose suitable manufacturers is crucial.
Luoyang Dahua is the crusher manufacturer that early contact crusher fabricating in China. The produced JC jaw crusher, PFQ impact crusher and HPY cone crusher is widely used in the fields of construction, water conservancy and hydropower, highway construction and other fields. It has obtained more than 70 patents, and is a long-term partner of large enterprises, such as Sinohydro, China railway, China road and bridge. It has undertaken hundreds of stone production line projects at home and abroad. If you want to know more about our crusher equipment and production line cases, please contact us: lydhchina@huazn.com.