Inspection Attentions of Stone Jaw Crusher
author:dahua time:2019-11-05
Stone jaw crusher is the most important primary crushing equipment in the market at present, with large crushing ratio, stable performance and simple operation. It plays an irreplaceable role in mining, metallurgy, water conservancy, chemical industry, construction and other fields. In the using process of stone jaw crusher, should do a good inspection of each part, so as to ensure that the jaw crusher plays a higher efficiency, reduce the breakdown rate, and extend the service life. Luoyang Dahua, based on many years of experiences, lists the following inspection attentions of stone jaw crusher, hope to help you in the daily operation and maintenance.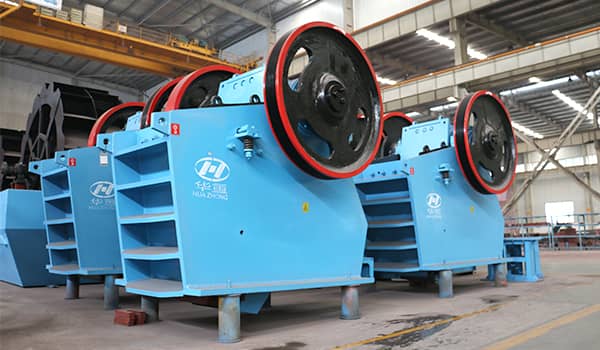 Inspection attentions of stone jaw crusher
1. Before starting up, check whether the parts and fastening bolts of the jaw crusher are loose to ensure the integrity of the safety device.
2. Check whether the conveying equipment, electrical equipment and lubrication device are in good condition, and whether the lubrication system is leaking or not.
3. Check the heating condition of the bearing, the temperature should not exceed 60℃, otherwise, it should be stopped immediately for maintenance.
4. Check whether there is a large piece of ore in the jaw crusher crushing cavity, remove the stones from the crushing cavity before starting up and running.
5. Feed quantity adjustment of jaw crusher. In the process of ore breaking, it is necessary to observe the lumpiness of ore, the proportion of powder and the content of mud and water, so as to control the amount of ore feeding. When the amount of mud water is more, it is easy to plug the crushing cavity. If the ore block is larger, it will make the crusher over load. In this condition, it should reduce the amount of ore. When the ore lumpiness is small, the humidity and mud content are small, the amount of ore feeding can be increased to improve the productivity of jaw crusher. However, the adjustment of ore feeding should be moderate and do not change too much, otherwise it will be difficult for the product granularity to meet the specified indicators. Therefore, the amount of ore feeding should be kept as even as possible.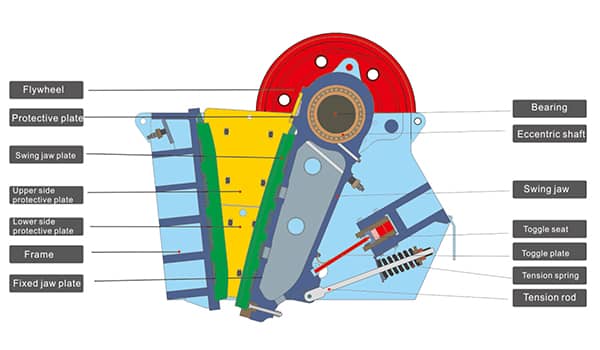 Luoyang Dahua is a high-tech enterprise combined with designing, production, sales, and service, located in Henan province, central China. Superior geographical position makes the production of crusher from raw material procurement, equipment processing to transport and delivery with the relatively low production cost. We are crusher manufacturers, direct sales, no middleman price difference, and reasonable price. Welcome the customer contact us: lydhchina@huazn.com, or visit: www.lydhcrusher.com.