Is the Price of Crawler Type Mobile Crushing Station High?
author:dahua time:2020-12-07
The large scale crawler type mobile crushing station produced by Luoyang Dahua is mainly used for stone processing in mineral and quarry. It can be customized and integrate crushing and screening. Is the price of such advanced crawler type mobile crushing station high?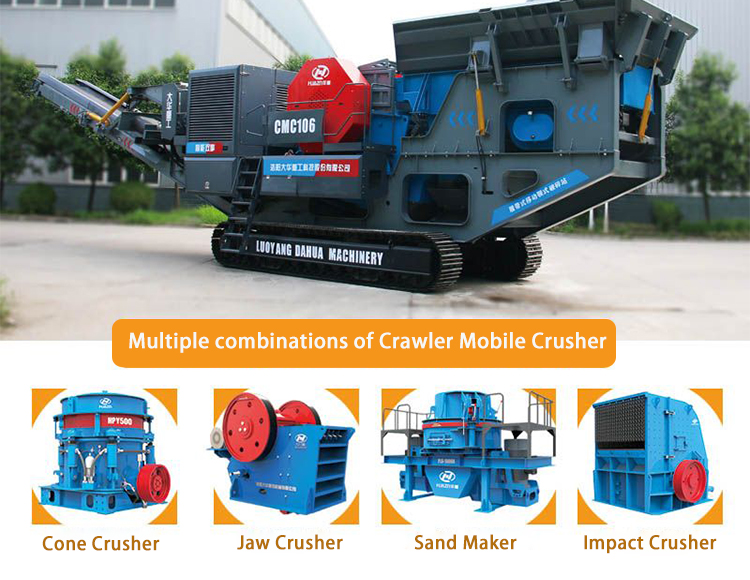 Features of Dahua crawler type mobile crushing station:
1. Advanced Intelligent Control System.
2. Self-Provided Dynamic Force Systems, Electric Systems, Hydraulic Systems, Driving Systems and Control Systems.
3. Efficient Operation Capability and Controllability of mobile crushing station.
4. Compact Structure, Convenient Transportation and Flexible Movement.
5. Adaptable to Operation Environment of Various Complex Terrain Condition.
6. No Need for Foundation Layout of mobile crushing station in the Construction and Operation Sites.
7. Standard Modular Design with Convenient Combination and Strong Applicability.
8. Applicable for Both Open Circuit and Close Circuit Production.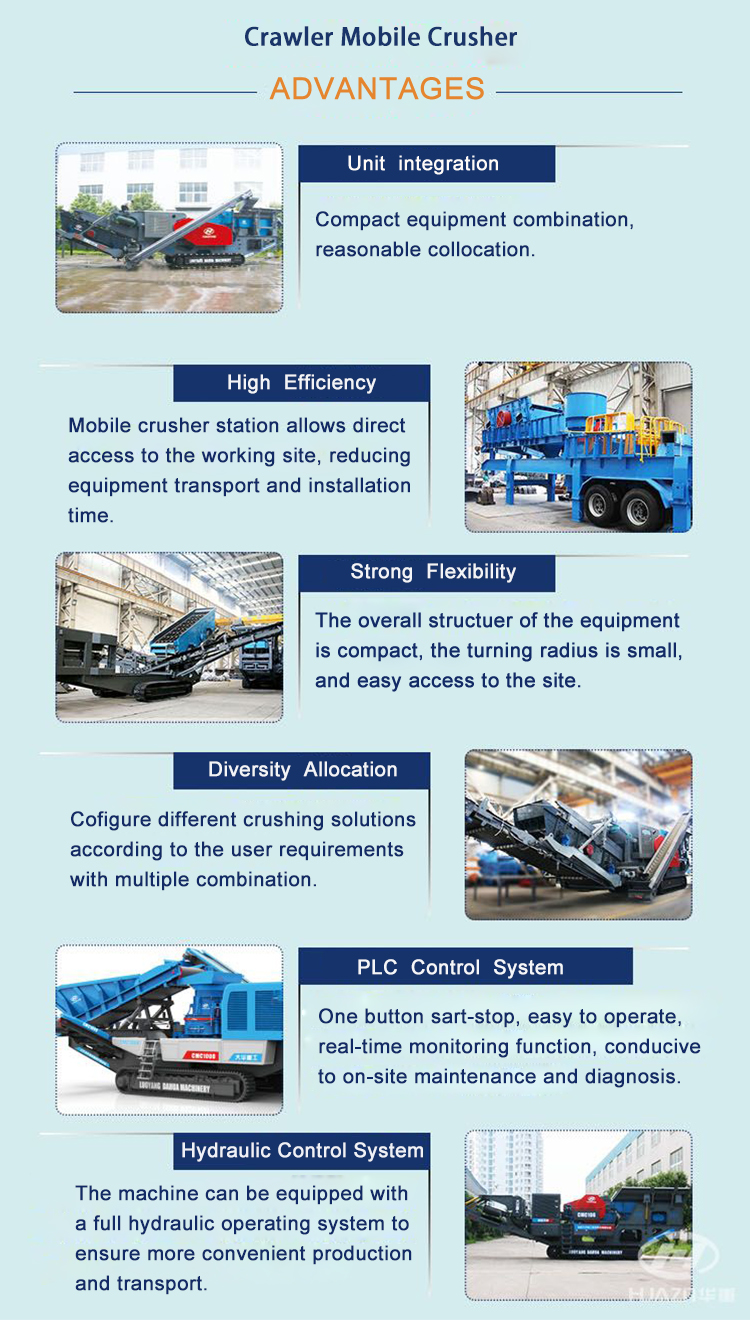 Why choose Luoyang Dahua?
1.Luoyang Dahua have a high-quality elite production team, which implements strict quality management in the production process and provides a reliable guarantee for high-quality complete sets of crushing and grinding equipment.
2.Luoyang Dahua provide you with a complete set of customized solutions based on industrial trends, regional resources, construction scales, production processes, supply chains, product sales, etc.
3.Luoyang Dahua have a perfect customer service system, comprehensive technical service support, and a humanized after-sales service team, dedicated to creating greater value for customers.
Luoyang Dahua provides mobile crushing station equipment, according to the actual production situation, investment requirements. We will configure the appropriate production line, equip with professional installation personnel, to solve your worries! Please leave message to us. Email: lydhchina@huazn.com.