Jaw Crusher - An Unshakable Position in the Stone Production Line
author:dahua1 time:2019-10-11
Jaw crusher, a crusher with high usage rate in the sand and gravel industry, due to its special structural design, it is generally used for primary crushing of ore crushing, sand making and other production lines, that is, coarse crushing. Because of its good crushing performance, large crushing ratio, high crushing efficiency, large stroke, high output, simple structure, convenient maintenance and economical operation. Therefore, although the crushing machinery is constantly innovating and developing, it is still popular among users and attracts attention. Therefore, today we have a detailed interpretation of the jaw crusher, which has a very high position in the stone production line. The detailed analysis of the details is as follows:
First, compared with other stone crushing equipment, what is the advantage of using the broken machine first?
1. The new generation breaks through the cavity and has no dead zone, which not only can improve the feeding capacity and output of the equipment, but also make the particle size of the broken product more uniform;
2. Compared with other stone crushing equipment, the wedge of the smashing machine adjusts the discharge opening device, the discharge adjustment range is large, and the use is flexible, which can meet various processing requirements of customers;
3. The operation process is low in noise and can be equipped with dust removal equipment, which fully complies with national environmental protection standards.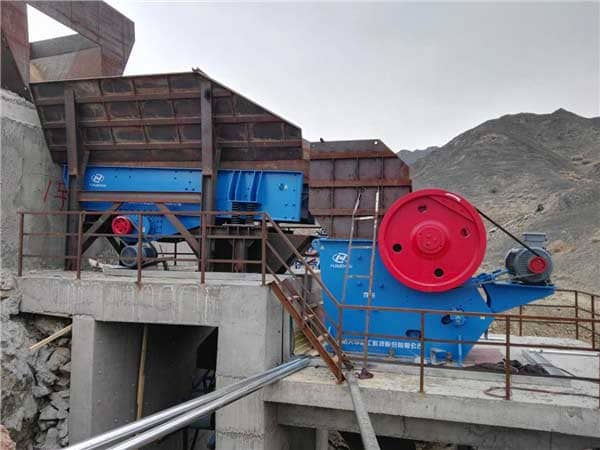 Second, what is the role of the smashing machine in the stone production line?
In the operation of the stone production line, the smashing machine mainly plays a role of coarse crushing. When the material enters the crushing chamber of the smashing machine through the conveying equipment, the opportunity uses the pressing between the two slabs to pressurize the ore. When the pressure exceeds the compressive strength of the ore, the ore is broken, and then the two broken ore are utilized. The parts are staggered, and the ore is pressed to deform the ore and break.
Third, the production process of stone production line composed of smashing machine
The whole stone production line process can be roughly divided into three steps: coarse crushing, fine crushing, and screening.
The specific process flow is as follows: the mined raw materials are sent to the smashing machine through the feeding machine for coarse breaking, and the coarsely pulverized materials are then sent to the secondary crushing equipment counter-crushing machine for secondary crushing by the conveyor. The finely divided stone is sent to the vibrating screen by the conveyor for screening. If the particle size does not meet the requirements, it is sent back to the impact crusher for re-crushing. The material with the required particle size is sent to the vibrating screen and sieved according to the particle size. For different specifications, the conveyor is sent to the corresponding finished product area.