Jaw Crusher Feature | Jaw Crusher Maintenance
author:dahua time:2020-10-08
The crushing cavity of jaw crusher is composed of movable jaw plate and fixed jaw plate. When the jaw crusher works, movable jaw take reciprocating motion driven by the eccentric shaft, forming angle with fixed jaw. The stone is crushed and split through crushing force. Because of this simple crushing principle, jaw crusher can achieve volume production, with high crushing efficiency and easy operation.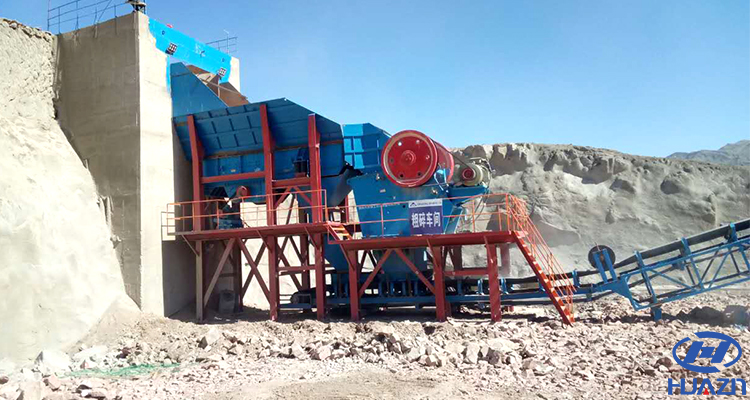 Jaw crusher features
1. V cavity design, deep crushing cavity, large motion inertia, and large material flow.
2. Movable jaw plate and fixed jaw plate can be exchange for four times, realize uniform abrasion of crushing surface, and improve material utilization. The jaw plate is made of high manganese steel with good toughness, deformation and hardening ability, long service life and low cost.
3. Discharging opening adopts hydraulic adjusting device to adjust the size of opening, fast and convenient, save time and effort.
4. Jaw crusher has simple structure, stable operation, easy for maintenance.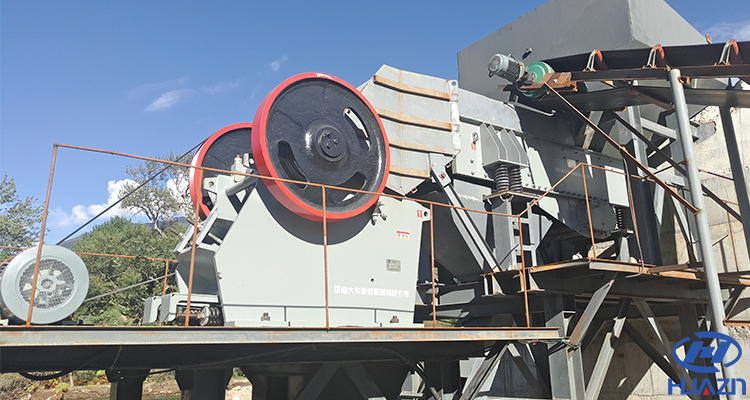 Jaw crusher maintenance
The maintenance of the jaw crusher is also crucial. Under normal conditions, the bearing temperature should not exceed 30°C and the maximum temperature should not exceed 70°C. Before stopping, stop feeding first, and the motor can be shut down only after the crushed object in the crushing chamber is completely emptied. After the crusher is shut down, clean the equipment and tidy up work site to keep machine clean.
Luoyang Dahua, as a supplier of crushing machinery and grinding equipment, is committed to providing customers with crushing equipment with superior performance, good quality and stable operation. Production workshop covers an area of about 200,000 square meters, with advanced processing equipment, storage workshop clean and tidy, 5S standardized production management. If you want to know more about us, please contact: lydhchina@huazn.com.