Jaw Crusher Type|Working Principle|Features
author:dahua time:2020-03-18
Jaw crusher as common used crushing machinery, widely used in mine, building material and infrastructure department. Due to its simple structure, large output, stable operation and easy maintenance, jaw crusher has a very important market share in mining industry. Today, we will introduce jaw crusher type, working principle, and features.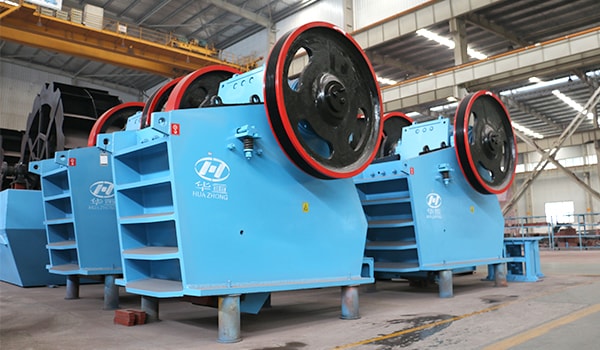 Jaw crusher type
According to the width of the feeding opening, jaw crusher is divided into three types: large, medium and small. The feeding opening width is greater than 600MM for the large jaw crusher, the feeding opening is 300-600mm for the medium jaw crusher, and the feeding opening is less than 300MM for the small crusher.
According to the different swing mode of movable jaw plate, jaw crusher can be divided into simple pendulum crusher, complex pendulum crusher and comprehensive swing jaw crusher.
Jaw crusher working principle
When the jaw crusher works, the electric motor drives V-belt to make the swing jaw up and down through eccentric shaft. When the swing jaw goes up, the angle between toggle plate and swing jaw gets bigger, and the materials can be crushed. When the swing jaw goes down, the angle between toggle plate and swing jaw becomes smaller, the swing jaw moves away from the fixed jaw plate, and then the crushed materials will be discharged from the lower outlet of the crushing chamber.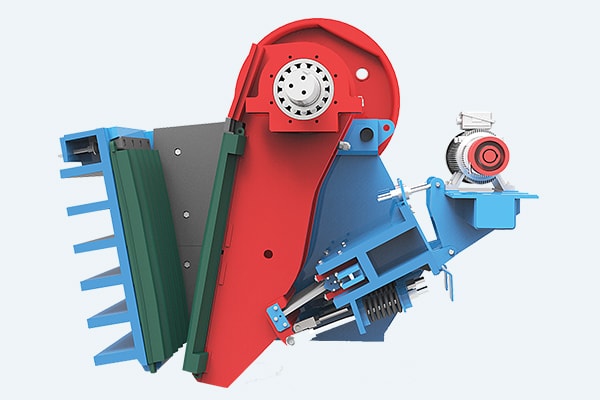 Jaw crusher features
1. Compact and simple structure, eccentric shaft and other transmission parts has less stress.
2. Due to the small vertical displacement of movable jaw, there is less excessive crushing of materials during processing, and the wear of movable jaw is less.
3. Jaw crusher has lighter weight, the component is less, the structure is more compact, the material is evenly crushed.
4. The material block has a large up-and-down rolling motion in the lower part of the movable jaw, which is easy to be unloaded in the shape of a cube, reducing the flaky components, and the product quality is better.
Luoyang Dahua is a large-scale crusher manufacturer, focus on manufacturing various mining crusher machine, mill machine, sand washer, mobile crusher plant. If you want to know more information about complete stone crushing production line, please contact us lydhchina@huazn.com.