Jaw Crusher Wear Spare Parts
author:dahua time:2021-04-07
Jaw crusher wear spare parts are jaw plate, side plate, toggle plate, and so on. The high quality spare parts can prolong the service life of jaw crusher, and thus improve the efficiency of the whole production line.
Luoyang Dahua jaw plate and cheek plate is manufactured with high manganese steel of Manganese 13% - 30% or as per client requirement and through special heat - treatment process. It has a service life 10 % longer than those made of traditional high manganese steel. As per the feedback from customer, the good perforce of our jaw plate in different working condition greatly decreased the time of examination and repair and the use-cost.
Features & Advantages
1. Materials: High manganese or other materials as your requested.
2. Use: Wear parts for crushers in the quarry, mining, construction and metallurgical industry fields.
3. ISO9001 & CE certification.
4. Production quality testing: Hardness testing, metallographic structure, machinery performance testing and surface analysis.
5. Competitive products: Good quality with reasonable price.
6. Strong wear resistance and long life span, can be used in harsh environment and serious abrasion.
7. We can provide customized design according to our clients' requirement and also refine our products by our clients' feedback.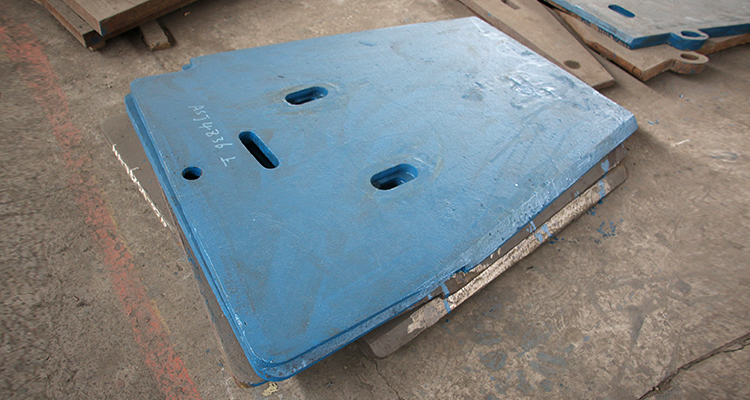 Luoyang Dahua is one of the TOP crusher manufacturers in China. The company can not only provide crusher machine, and its wear spare parts, like Astro jaw crusher jaw plate, but also can provide customized solution for the stone crushing production line. The products are sold to France, Russia, Japan, Indonesia and other 20 countries. If you want to know more, please leave message to us. Email: lydhchina@huazn.com or visit: www.lydhcrusher.com.