Limestone Crushing Plant Price
author:dahua time:2021-06-03
Limestone crushing plant production line is designed and configured after understanding the characteristics of limestone. The whole production line design is reasonable, small occupancy space, compact structure, every procedure in the manufacturing process is closely linked to another, no redundant idle equipment, smooth operation, and low failure rate, which can easily realize the production efficiency and operation cost.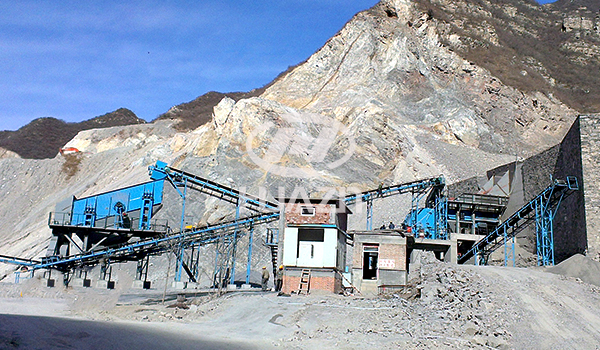 Limestone application
Limestone can be widely used in construction, chemical industry, highway, railway and so on.
Limestone crushing production line process flow
According to the raw material properties and discharging requirements of users, Luoyang Dahua customized limestone crushing production line, equipped with jaw crusher, impact crusher, vibrating feeder, circular vibrating screen and so on.
1. Primary crushing stage:
The limestone is evenly sent into the coarse crusher (jaw crusher) by the feeder for preliminary crushing, and the crushed material is transported to the next stage.
2. Secondary crushing stage:
The coarse crushed limestone is sent to the impact crusher by the conveyor for further crushing. The crushing ratio is large and the particle shape of the crushed material is good.
3. Screening stage:
After crushing by the impact crusher, the finely crushed limestones are transported into the vibrating screen machine. The screen is divided into different specifications, the stones which meet the requirements are shipped to the finished product pile.
4. Returned material crushing stage:
The limestone that does not meet the specifications screened by the screening machine shall be returned to the impact crusher again until it meets the requirements of the finished product specifications.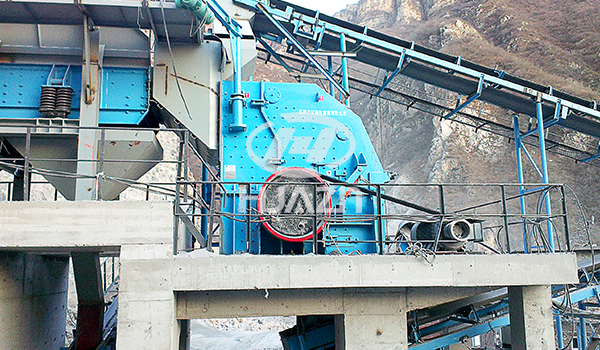 Production line advantages
1. Simple and easy to operate. The design process of the whole limestone crushing production line is simple and the degree of automation is high, so in the process of limestone production, the equipment is simple to operate and easy to maintain.
2. Finished products are of good quality. The difference between this production line and the previous crushing production line lies in the better quality of the limestone products, more uniform grain shape, lower stone powder rate, and more popular in the market.
3. High economic benefits. Due to the scientific design of the production line, the equipment is relatively new equipment, in the processing of crushed limestone, the production efficiency is high, to bring the user's more significant economic benefits.
Luoyang Dahua has rich experience in designing and manufacturing crusher machine, including jaw crusher, impact crusher, and cone crusher. We continuous to upgrade the product, improve its technology and performance. Welcome the customer contact us to get new information and latest quotation: lydhchina@huazn.com.